Bay M is a diaper tape manufacturer in Turkey. It provides services for human needs. It constantly improves itself with new investments in line with technology. So, Bay M started its activities in 2015 with its innovative and responsible visionary spirit.
It has proven itself in Turkey and the world market with its activities in the health sector. It overgrows without sacrificing its quality. Thus, it strives to be the best in its field. With its growth in a short time, it has taken its place among the respected and reliable institutions of the health sector.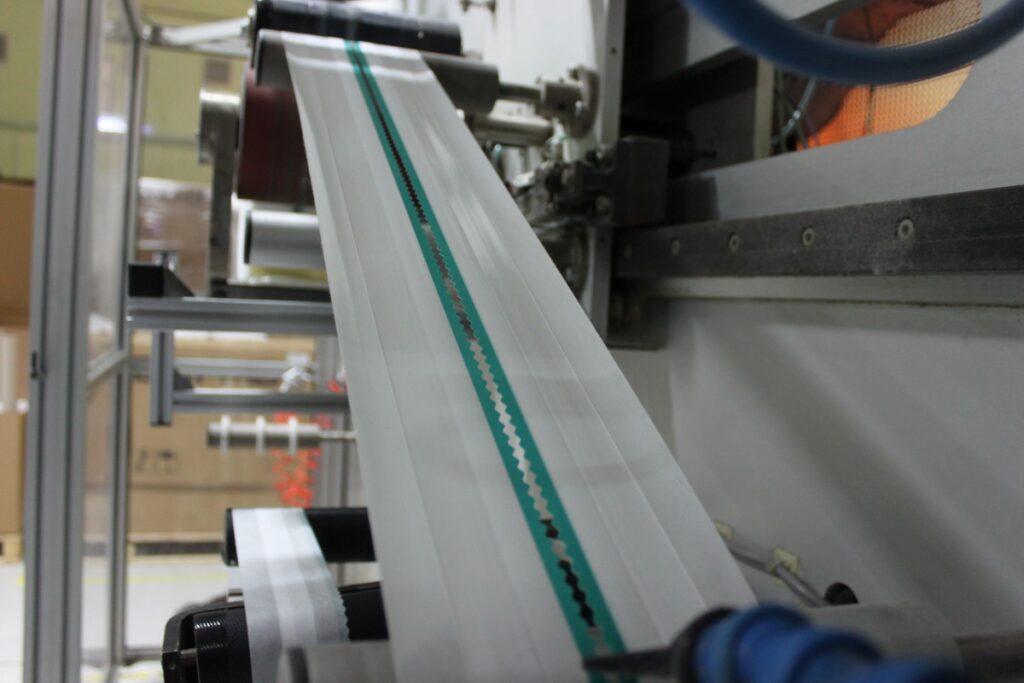 Today, the company continues its production in a closed area of ​​10.000 m2. Further, with its growing capital and machinery park, it makes a significant contribution to the country's economy.
Principles of The Diaper Tape Manufacturer in Turkey
Bay M has a human-oriented sense of responsibility. It produces with its entrepreneurial and dynamic structure that can take risks. It also operates in the fields of baby diapers, patient diapers and lamination. With its outstanding achievements in its field, it has managed to stand out among the organizations worldwide and settle in the top ranks.
Bay M carries out project management with its expert staff and teamwork. Then, it has the goal of purchasing quality material from all over the world on time and at an affordable cost. Besides, the diaper tape manufacturer takes firm steps towards its high ideals with the technological possibilities in all kinds of activities, from the material supply.
Goals
It aims to be the best brand in the domestic and international market with its innovative and superior quality products developed with the latest technology. It offers quality products by constantly improving its understanding of quality. Moreover, it wants to provide continuity to its service understanding and be a sensitive company to people and the environment.
Quality
To keep the quality at the highest level;
It improves product features by the following innovation.
The diaper tape manufacturer serves the demands by prioritizing customer satisfaction.
It works for sectoral needs.
Moreover, to not compromise on quality, it offers all kinds of training and event services to all our staff.
If you want to learn more about medical equipment and supplies manufacturers in Turkey, visit our website. Please do not hesitate to contact us by mail at [email protected] or to Whatsapp/call us at +90 5323615149. Further, you can visit our social media accounts to contact us.