Akteknik Kalıp is a casting manufacturer in Turkey. The company serves in the automotive supplier industry. It was founded under the Küçükoğlu Holding in 2015. The company meets the needs of the sheet metal forming sector with its qualified staff and sustainable growth. Akteknik Kalıp, which manufactures transfer, progressive and tandem molds, draws a path for its organization parallel to the values of Global Automotive Industry.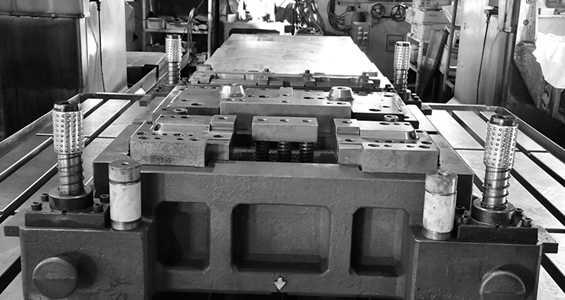 The company, which manufactures using all kinds of resources effectively and efficiently, produces quality products and services in the field of the automotive sub-industry. It has determined its mission to provide unconditional customer satisfaction, to do business with respect to all stakeholders, and to be sensitive to the environment and people. Generating alternative solutions according to customer expectations, which are detected before any possible issue, Akteknik Kalıp has become a respected institution both in Turkey and abroad.
Product Groups of Casting Manufacturer in Turkey
Akteknik Kalıp always attaches importance to being sustainable. Thus, it has gathered its activities in the fields of environmental, social, and corporate governance under this roof. In addition to giving importance to customer satisfaction, the company also aims to provide a healthy, safe and happy work environment for its employees. It sees it as a social priority to increase the satisfaction of its employees. At the same time, the company considers every employee in the organization as an expert in their work and their training needs are correctly identified and implemented.
Akteknik Kalıp, which produces parts for the automotive industry, has a team of advanced Catia V5 users as well as designing progressive, tandem, and transfer molds. The company is also very interested in research and innovation. And, progressing within the framework of an innovative structure is the building block of its all processes. Being a subsidiary of the Küçükoğlu Holding, nowadays Akteknik Kalıp is a prominent cast manufacturer in Turkey.
Please visit the company website for more information about their products. Further, if you want to know more about casting companies in Turkey, visit our website.