Altınbaş is a jewelry company in Turkey. It is a global brand that continues to grow continuously with its branding and retailing activities, innovations and firsts it has brought to the sector. It has 110 concept stores in Turkey and 20 abroad. The foundations of Altınbaş Jewelry were laid with the Altınbaş family's entry into the jewelry and jewelry wholesale business in Gaziantep in the 1950s. In 1975, Altınbaş made a rapid entry into the jewelery retail sector, laying the foundations of concept retailing that is spreading all over the world today.
Altınbaş collections are created by the expert design team of its staff. They are following the trends and innovations in the world. And they are interpreting Turkish motifs and an aesthetic understanding that extends from history to universal lines. ISO 9001 quality certified production takes place at the Altınbaş Factory. It is the largest gold factory in Turkey, in Istanbul Beylikdüzü. Altınbaş advances with the vision of integrating the leading brand identity established in Turkey. It aims to provide a preferred shopping experience by achieving excellent product and service quality with its widespread concept stores.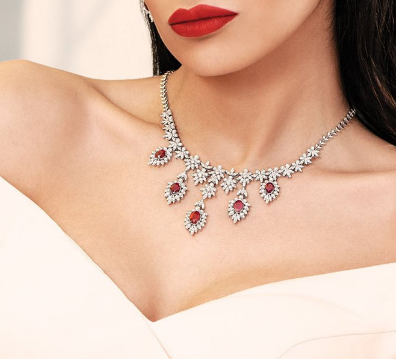 Altınbaş – Jewelry Company In Turkey
Altınbaş became the category leader according to the results of the Best Brands research carried out for the first time this year. Morever, Altınbaş became the 1st most recognized brand in both gold and diamonds. As a result of the survey organized by Ekovitrin magazine, it is the brand of the year. Also it is one of the 27 most successful super brands of Turkey. Further, it received the "Superbrands Turkey" award by the international organization Superbrands. Being the leader as Best Brand in the most up-to-date brand research conducted by GFK, Altınbaş continues to be the first choice of consumers with its product and service quality as well as the firsts it brought to the sector.
Please visit the company website for more information about their products. Further, if you want to know more about the jewelry companies in Turkey, visit our website.