General Information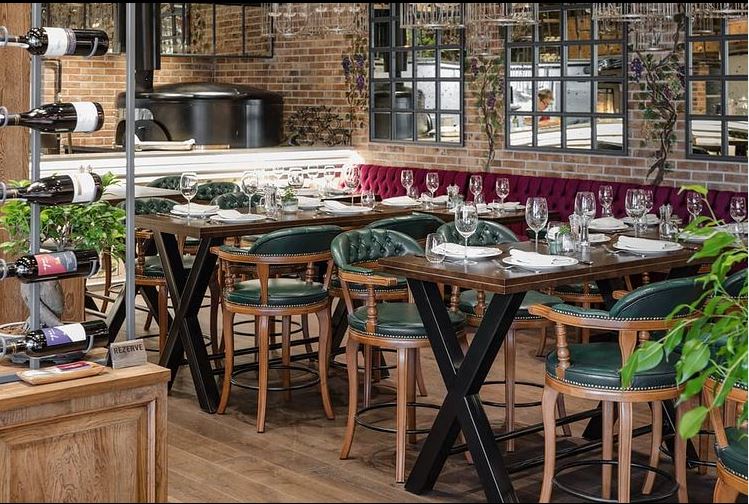 LETA is a chair manufacturing company in Turkey. The firm has been operating as a wooden chair maker and seller since 2004. They completed the necessary processes to become a corporate company under the name "OZCANLAR SANDALYE SANAYI TICARET LIMITED SIRKETI."
As Ozcanlar Sandalye, they began their business activities in 1983 on an 80 m2 plot of land. In 2007, they expanded this area to 6000 m2 to open a new factory in Inegol Organized Industry. In June 2011, they opened a new factory at the Bursa Inegol Furniture Specialized Organized Industry Area. Moreover, this is on a 25000 m2 closed plot of land, for a total of 45000 m2. This plant also holds the distinction of being the first to begin operations in the area. On this day, the factory's manufacturing phase is still ongoing.
Manufacturing Process
Leta Chair's factory is a fully integrated facility that includes log cutting, timber manufacturing, sewing, upholstery, R&D, and a modern technology machinery system. This system uses logs obtained through Republic of Turkish Forestry Department bids to produce chairs for its clients. As Ozcanlar Sandalye, under the Leta Chair trademark, they are ecstatic to be pioneers in the furniture industry in their country. They strive for the highest position in providing services to their clients. These services go beyond today's standard quality policies and contribute to their country's wealth by exporting these services. Furthermore, the company's purpose is to serve their country by being environmentally conscious and respecting human rights. Especially via policies of honesty and righteousness as they invest their profits in these areas, they propose this aim.
Mission and Vision
The goods they have created to meet their customers' needs represent their visions. Further, they produce them with quality and efficiency policies, and transform all finite resources into complete customer delight. Eventually, their goal is to be the best manufacturer in Turkey in terms of market share using the keywords "trustworthy, high quality, and recommendable firm."