About the Company:
TAVCAM is a chandelier manufacturer company in Turkey. TAVCAM is a family-owned business that creates mosque hunts, hotel hunts, AVM hunts, and restaurant hunts with a variety of ventures. They contribute to the comfort of homes. This contribution happens by creating exclusive salon chandeliers, kitchen chandeliers, bedroom chandeliers, and dining room chandeliers from handcrafted materials.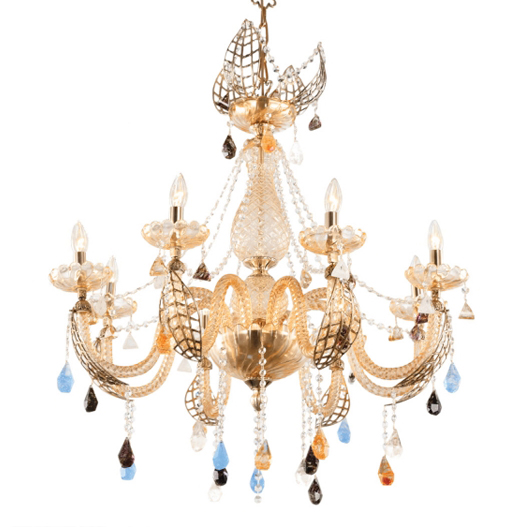 Marketing
TAVCAM is a leader in its field with its unique lighting patterns and handcrafted glass art. It employs the latest cutting-edge techniques and technology when appropriate. In this way, the brand confidently and effectively represents Turkey, with handcrafted glass windows and a strong passion for decorative lighting. Today, TAVCAM's journey of light continues, with chandeliers and lighting accessories, as well as a wide range of project styles and applications. It exports its own design glass, chandeliers, and lighting accessories to over 40 countries. This ranges from the United States to Japan.
Quality and Certificates
The company claims that their handmade work of art sheds light on the dark side of life. TAVCAM produces its productions with passion and appreciation for the job they are doing. They pay attention to keeping the ideas that come from the heritage of craftsmanship in mind. As a consequence, they produce goods that enlighten the whole world. CE, OHSAS 18001:2007, ISO 14001:2015, ISO 9001:2015 are the certificates that the company has been awarded since its inception. Therefore, they carefully embroider the glass, adding light to it and giving it life. For years, TAVCAM has hosted visitors and chats with its handcrafted brands.
The company has its own core values that helped its steady development into this day. For example, virtuous attitude, company efficiency, functioning and wisdom, fidelity and TAVCAM's creative vision, customer satisfaction, responsibility, and sustainability are among these core values of TAVCAM.
For more information about the chandelier manufacturer company Tavcam, please visit the company website. If you are looking for more companies in the Lighting Industry, you may check out our listing via the link here.