Dersiyon is a Turkish textile manufacturer. It was founded in Bursa in 1997. Bursa province also has a great history in textile and is a city with 1500 years of textile history. Taking this legacy and setting quality as the basic principle, Dersiyon started its production activities. The company, which produces especially in the field of home textile, has developed itself as a result of its founder Cemal Çetinkaya realizing the potential in this sector. Thanks to the development and its successful activities, it has become known throughout Turkey.
Carrying its quality to large masses, Dersiyon was not satisfied with this and started to give franchises to many countries. The company that gives franchises to countries such as Russia, Bulgaria, and Ukraine, has become a brand that exports to every continent today.
Product Groups of Turkish Textile Manufacturer Dersiyon
Dersiyon, which carries out its activities on a project basis, in line with hotel, hospital, or wholesale targets, has various product groups. These products are shaped under the categories of curtain solutions, bed solutions, and sustainable solutions. The company produces especially curtain fabrics and bedspreads in home textiles. Additionally, it makes most of its sales to the U.S, Australia, Europe, and Far East countries. Dersiyon, which is indispensable in home textile with its products that appeal to various styles such as stylish, comfortable, practical, and modern, sees following a sustainable policy as one of its primary principles.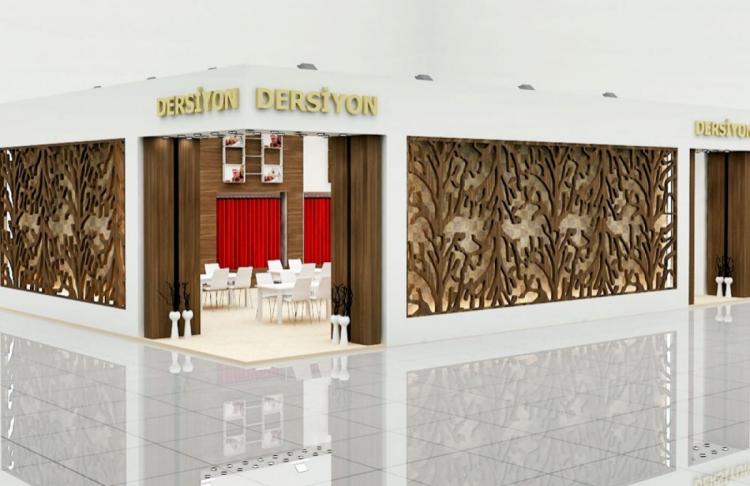 Dersiyon also attaches importance to quality and customer satisfaction to its staff. The company produces with its experienced and successful work team, aims to be perfect in everything it does. The company, which exports 95% of its products to top-level suppliers in many different continents, continuously improves its field of activity with both domestic and international sales. Thus, it contributes to the economy of the country to a great extent. Been in the sector since 1997, the company has over 20 years of experience as of 2021, and it is one of the prominent Turkish textile manufacturers today.
Please visit the company website for more information about their products. Further, if you want to know more about textile companies in Turkey, visit our website.