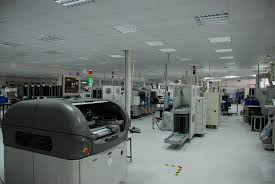 About the Electronic Manufacturer
ENKO is an electronic manufacturer company in Turkey. Sinan Kazazoğlu established the company in 1982, İzmir, Çiğli. Yet, only in 1984 that the electronic manufacturer company could start its first production. From the very beginning of production, ENKO has given importance to its products quality and customer satisfaction. ENKO's product design department has been around for more than 25 years. The company's product engineers collaborate closely with its clients to consider their needs.
Qualifications
ENKO's design engineers use the most up-to-date design tools and simulation systems to simulate product behaviour before the prototype being built. Software developers use cutting-edge programming methods. Its hardware designers will bring their processes to extensive testing in the company's well-equipped labs. ENKA uses FEA methods for mechanical components, and all device fittings are created in a 3D environment.
The company produces its cct screens, which is one of the most critical things that they track for low EMC and stable service. ENKA tests its components in climatic chambers at high temperatures to detect flaws in its designs. The firm keeps a statistical record of the results.
Current Facilities of ENKA
ENKO now holds 7600m2 of the property with a gross working area of over 2800m2. The firm employs more than 120 people for its design and production processes. More than 20 of them devoted solely to R & R&D. ENKA makes its products using the most up-to-date production and testing methods. The firm holds an ISO9001-2008 stamp, which it received for the first time in 1999.
Its quality assurance framework guarantees that the whole procedure is of the highest quality both inside the organization and at the customer's venue. Its product development test laboratories allow comprehensive testing, including product life tests, during the design stage (MTBF). During the production process, the corporation uses Automatic Evaluation Jigs to test all of the components. The factory is based in Izmir, Turkey, where qualified technical personnel are readily accessible. It has the capacity to ship goods straight from the manufacturer to every place on the globe.
Please visit the company website to see more information, or check out our electric and electronic industry listing to see more other companies in the industry.