About the company
Çetinkaya is an electrical panel manufacturer company in Turkey. Çetinkaya Panel was founded in Istanbul in 1979. Since its inception, it has continued to successfully manufacture many prestige goods for domestic and international markets. This continuity aimed to grow and develop its operations in the electricity sector. Çetinkaya Panel has expanded its operations by shifting to its new facility of 55.000 m2 in Esenyurt, Istanbul. Thus, they built it for its own needs to accommodate the growing market volume and offer a broader spectrum of services to its clients. Eventually, it has offices in Istanbul Anatolian Hand, Bursa, Izmir, Ankara, Gaziantep, and dealerships in 81 provinces.
Product Range
Plastic Panel, Metal Panel, Polyester Panel, Perforated Cable Ducts, Junction Box, Lighting Fixture, Office Solutions, Underground Junction Box and Manhole Covers, Fuse Boxes, Regulator, Transformer, and Air Conditioning items are available in the Çetinkaya Panel manufacturing sector.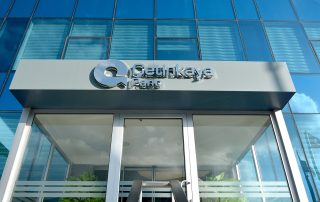 Innovations
It closely tracks global patterns and technical advances. As a result, it expanded R&D expenditures while still contributing to the industry's growth. As a result, Çetinkaya Panel takes steps to constantly develop its operational practices, anticipates demands, and strengthens its manufacturing and marketing operations to ensure that they are all in line with standards.
Quality
The quality phase of Çetinkaya Panel, which is manufactured in compliance with quality requirements, extends from the stage of content transformation to the stage of meeting with the consumer. Since its inception, the organization has risen to prominence in every sector in which it has been involved. With over 400 employees and a trading volume of more than 85 countries, Çetinkaya Panel, one of Turkey's fastest-growing firms, is a respected brand that gives consumers hope.
For more information about the electrical panel manufacturer company Çetinkaya, please visit the company website. For many other companies in the electrical industry, you may check out the link here.