Ermaksan is a Turkish machinery manufacturer. And the company was founded in 1965 in Bursa. As of today, it has more than 55 years of experience in the sector. Serving in the machinery industry, Ermaksan continues its activities with the aim of being among the world's leading manufacturers.
Attaching great importance to innovation and R&D studies as well as quality manufacturing, the company closely follows technological developments with an innovative perspective of the twenty-first century and integrates these innovations into its business. It has a large production area and operates in its modern facilities of a total of 96.000 m2. In 10.000 m2 of this 96.000 m2 area, the company realizes R&D studies for the future such as fiber laser technologies, new machine models, industry 4.0 applications, and 3D printer machines. Apart from its production area, R&D studies, Ermaksan also cares about hiring qualified employees. It has a skilled work team of over 800 people.
Product Groups of Turkish Machinery Manufacturer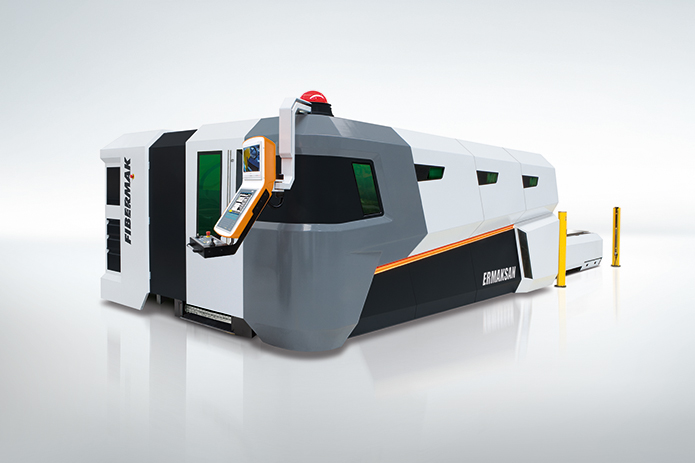 Ermaksan manages to dominate the sector with its sheet metal processing machines and manufactures under the categories of laser technology, press brake, plasma cutting, punch press, shear cutting. These categories also diversify within themselves and there are many products from Ermaksan plasma cutting to EPL 3 AXIS XPR, Ermaksan shear cutting to CNC HVR, lasermak to fibermak hawk, and from fibertube to many others.
Ermaksan has the capacity to produce 3,000 sheet metal processing machines annually in its factory equipped with CNC machines, which are sensitive and have the latest technology. Further, the company designs and produces innovative technology, high value-added, environmentally sustainable, and energy-saving machines by actively tracking emerging developments and consumer preferences. It also takes firm steps toward long-term growth by efficiently and effectively using resources.
In addition to its efficient domestic operations, Ermaksan's machines, which are among the world's leading in the field, are represented in 70 countries by renowned dealers who provide excellent technical support. Today, as being a brand known not only in Turkey but also worldwide, Ermaksan, a Turkish machinery manufacturer, undertakes major projects and jobs in the sheet metal processing machines and the machinery industry.
Please visit the company website for more information about their products. Further, if you want to know more about machinery companies in Turkey, visit our website.