KYK Construction Chemicals is a flooring materials manufacturer in Turkey. It is one of the leading construction chemicals companies in Turkey. It started its activities in 2001 in Eskişehir. KYK Construction Chemicals produces adhesives, joint fillers, waterproofing materials, thermal insulation materials, floor materials, paints, and additives. It also sells to 20 different points all over Turkey and abroad.
KYK Construction Chemicals has an annual production capacity of 600 thousand tons. So, it continues its activities with 100% domestic capital. It carries out management systems studies with TSE, CE, and ISO certificates with 400 product types.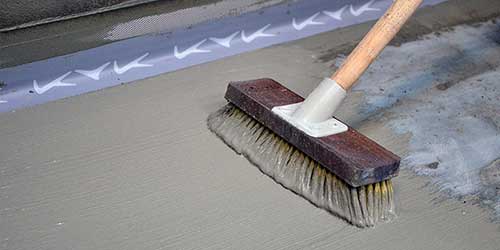 Along with all these, it has taken the practical training campaign, which is the social responsibility project it carries out and aims to raise sectoral awareness, one step further. By increasing its importance to customer satisfaction, KYK carries the rate of satisfied customers above the standards every year. It is aware that application quality is as essential as product quality in customer satisfaction. For this reason, it carries out awareness-raising activities with the pieces of training it organizes continuously.
Goals of the Flooring Materials Manufacturer in Turkey
It aims to produce reliable, environmentally friendly, universal solutions for healthy and sound living spaces. The flooring materials manufacturer wants to be a pioneer in the sector by contributing to vocational education. It aims to be a leading organization in the construction chemicals sector, proud of its employees, dealers, masters, customers, and suppliers.
Quality
Quality aims to ensure customer focus and stakeholder satisfaction. For this purpose, it provides leadership qualities to all its employees. It creates qualified and responsible employees with the Continuing Education approach. The firm also acts with team spirit by prioritizing the principle of quality and efficiency. It follows advanced technology, taking into account the needs of the sector. For this reason, it focuses on R&D and P&D studies.
If you want to learn more about construction material industry in Turkey, visit our website. Please do not hesitate to contact us by mail at [email protected] or to Whatsapp/call us at +90 5323615149. Further, you can visit our social media accounts to contact us.