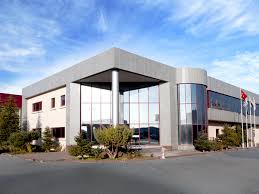 About the Furniture Manufacturer Bellona
Bellona is a furniture manufacturer company in Turkey. The company started production in 1996, and they officially founded it in 1997. Along with Erciyes Anadolu Holding affiliates Bellona Furniture Industry and Trade Inc. as it is a group company. Bellona operates in the furniture industry; It produces panel furniture (bedroom, dining room, youth room, baby room), sitting groups (sofa, sofa set), and chairs for the Bellona brand. Furthermore, continuously growing with the investments made from its own resources, Bellona still continues its activities in a total area of 350.000 m2 with 117.000 m2 open area and 233.000 m2 closed area. The number of employees is 2,692. With its current production capacity, the furniture manufacturer Bellona is the largest and leading manufacturer in the industry.
What is Bellona known for?
The fantastic collection of sitting groups appeals to the contemporary household, with room-saving stylish contours that have extra storage space and a built-in bed layout, and the new trendy colors and easy-to-clean fabrics. In line with that, the furniture manufacturer company is famous for bringing together collections that make home decorating a simple art form to master. Bellona designed sitting groups are enhanced by carpeting and furniture such as coffee tables and bookcases. Thus, Bellona's devoted team of designers collaborates with the R&D department to ensure that each item is appropriate for the collection, intending to make home décor elegant and straightforward.
Innovations to The Bedding Industry
Bellona's creative sleep solutions become possible with the company's use of cutting-edge bedding engineering technologies. The collection is full of functional elements that are stunning additions to your house, from mattresses with high-tech foams, springs, and fabrics to bases with large storage cabinets underneath. Besides, Bellona puts a lot of money into R&D to ensure that their goods give consumers a good night's sleep every night, remain beautiful for years, and work reliably with easy-to-care-for materials. Hence, Bellona Sleep Technologies has continuously taken the latest technology to the good of customers, making them one of the most well-known sleep equipment manufacturers.
Furniture Manufacturer Bellona in Turkey and Abroad
The primary focus of Bellona has been to implement dependable performance into each product. Accordingly, their dedication to integrating the latest manufacturing techniques into their products and using the finest quality raw materials and skilled craftsmanship has seen the business become a favourite home furniture brand in Turkey and around the world.
Last, of all, the furniture manufacturer Bellona has developed a reputation for trendsetting, high-quality home furnishings with over 750 stores in Turkey and 55 exclusive stores on five continents. Moreover, new retail openings are scheduled for North America, Europe, the Middle East, Russia, and former Soviet republics, signalling that the furniture manufacturer company is prepared for expansion. Finally, Bellona is available in Europe and Russia by big chains as well as branded exclusive markets. The brand's clever combination of elegance and quality has sparked consumer attention.
For more information about Bellona, please visit the company website. It is also possible to see other Turkish furniture manufacturers; check out our furniture listing.