Yataş is a furniture producer company in Turkey. Yataş, formerly Süntaş, was established as a foam and furniture manufacturing company in 1976. Yataş, Anatolia's first foam factory, increased its investments in 1979 and started producing foam mattresses. It started to produce spring mattresses in 1981, home textile products in 1987, sofa beds, and sofa sets in 1993. Yataş which started the retail merchandising system in Turkey in 1988, began to offer its products in later times with two concept stores. These brands are divided into two as Enza Home and Yataş Bedding. Yataş Bedding stores are the corporate sales points where, with an area of 250-550 m2 per store, the bed base, bed, headboard, pillow and quilt, and colorful home textile items are sold together. It has a wide range of products and prices as having one of the widest target brand audiences in Turkey.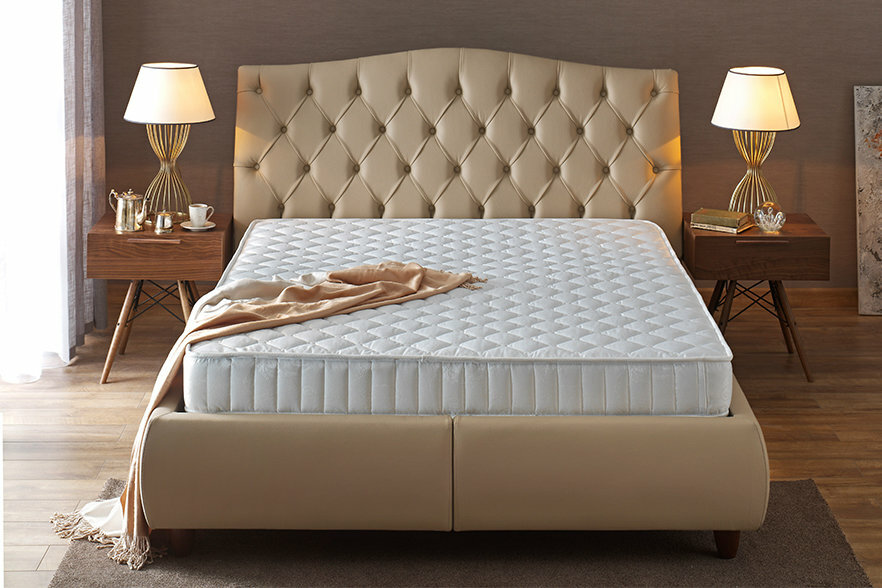 Yataş Bedding, Turkey's Superbrands in bed, produces its products by closely following and applying the recent technology. It is a brand that first comes to mind in bed with the most variety in Turkey. Yataş textile group is divided into two as white and colored home textiles. While white products consist of items such as pillows and quilts, colorful home textiles consist of decorative items such as duvet covers and bedspreads that the bedroom needs. It has a lot of specific awards and certificates. For instance, its baby bed collections have the DIN EN 1957-8 / 00 LGA Ergonomics certificate, which is given in Germany only to products with high safety and quality standards.

Yataş Group, aiming to become a world brand with its exports abroad, realizes 34% of the export of bed – bed base and headboard products to Germany. Apart from that, exporting to many countries such as Georgia, Hungary, Yataş Group also known as Yataş Bedding, makes a major contribution to the growth of Turkey's economy.
Please visit the company website for more information about their products. Further, if you want to know more about furniture companies in Turkey, visit our website.