Kilim is a furniture producer company in Turkey. They founded the company in Kayseri, 1976. Throughout time, The company has reached a high-quality position in domestic furniture production. Kilim shares the experience and the quality gained in Turkey with international Furniture Industry.
The company differentiates itself from other businesses in the industry by maintaining a large distribution chain, pursuing technical advances in the field on a daily basis. Providing swift and high-quality after-sales services are also among those that differentiate the company.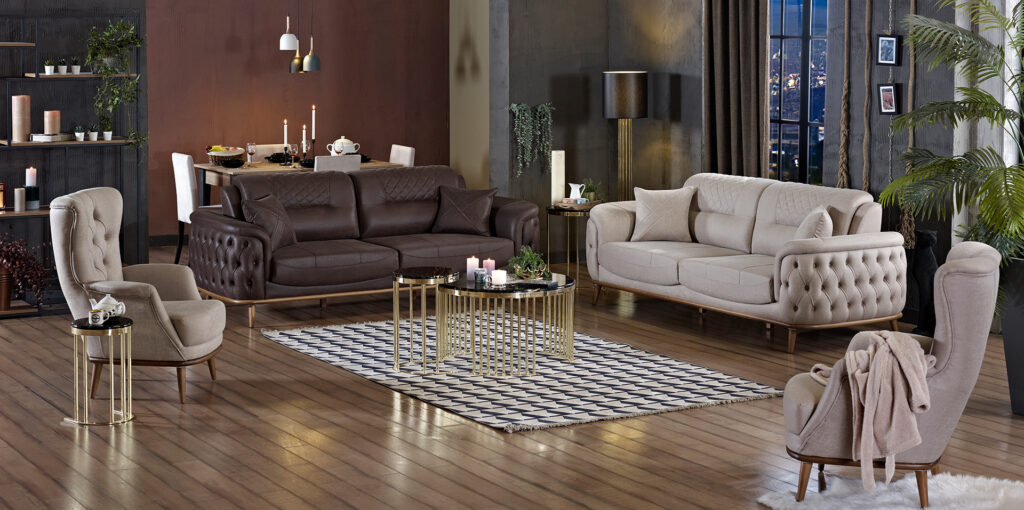 For the furniture producer Kilim, providing top quality furniture and increasing customer satisfaction by giving much more comfortable than the rest of the furniture manufacturers is the main goal with technological adaptations over time.
The company has ISO 9000, OHSAS 18001 and MMYS certifications. It tries to make its products in compliance with Universal Standards, thus increasing customer satisfaction.
Innovations from the Furniture Producer
For their values that add to customer satisfaction are Customer Focus, Innovation, Reliability, Synergy, and Awareness. All these have an important description. As for customer focus, they mean working with a pragmatic strategy that responds to its customers' requests and demands in the shortest time possible, in the most reliable way possible, and to provide its products/services on time and under the conditions promised.
For innovation, they mean being mindful of the customer's ever-changing requirements. They are known as what is still new and what makes things different, thanks to their continuously evolving awareness. They have brands and free-choice options that will pique the customer's interest in creativity and bring value to every aspect of his life.
When it comes to reliability: They want to do business in terms of their business partners, providing a decent working atmosphere for their staff, and to be an organization that provides goods and services they can trust in terms of costs, efficiency, and after-sales services. All of these must meet with an appreciation of the corporate culture that supports the law and the environment in social terms.
For more information about the furniture producer Kilim, please visit the company website. Or it's also possible to see other companies in the same industry, reach from the link here.