About the company
Yücel is a garden furniture manufacturer company in Turkey. In 1985, Yücel Garden Furniture Industry and Trade Inc. was created. For the first time in 1994, laminated office furniture was manufactured in the Anatolia Region of Turkey. During this time, the Dealership Network in the area has already developed.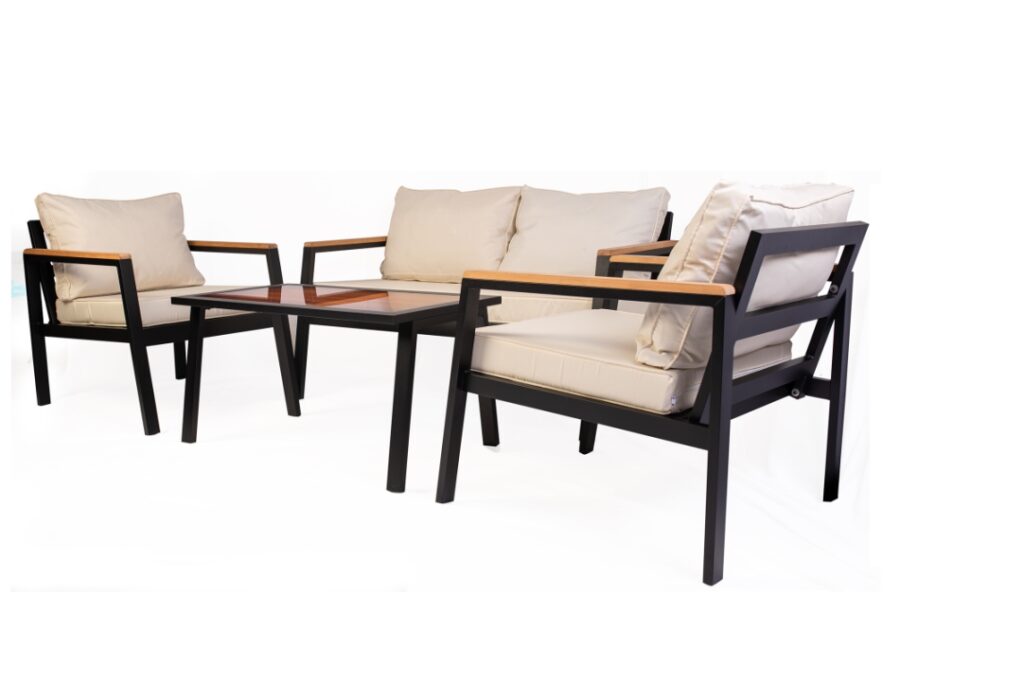 Historically
The manufacturing of Office Furniture ceased in 2002, and the production of Plastic Garden Furniture began. In a brief period, YÜCEL Furniture has risen to become one of the world's largest outdoor furniture firms. The manufacture of stadium seats began in 2008. Many templates and application modes are available for the use of indoor and outdoor sports areas, including stadium and grandstand seating, general crowd, VIP, policy, backup club, and so on. Many stadium projects, both domestic and foreign, have also been implemented in a limited period of time.
Quality and Certificate
Aluminium and metal furniture manufacturing began in 2015 in a 10.000 m2 enclosed area in Kayseri, Turkey. Currently, YÜCEL Furniture manufactures more than 200 styles in Rainbow® and Delta® labels in a cumulative area of 50.000 m2 in its consolidated facilities. Because of its extensive product portfolio, stock diversity, and fast production capability, its market share has grown over time. All of the products manufactured in compliance with TSE, CATAS, ISO certified, and quality specifications, and they exported to 62 countries worldwide.
Innovations
YÜCEL Furniture; follows the current developments and continues its R&D studies to adapt to changing needs with its designs, which deliver consistency and comfort. It enhances the enjoyment of the spaces by including innovative ideas, functional use, and a variety of style and colour options.
Product Range
Yücel Mobilya has defined its products under three main headings: Plastic Furniture, Metal Furniture and Stadium Seats. Under the title of Plastic Furniture, there are Lounges, Chairs, Bar Stools, Tables, Table Tops, Table Bases, Sun Loungers and Accessories. Under the title of Metal Furniture, there are Lounges, Chairs, Bar Stools, Tables, Table Tops, Table Bases, Sun Loungers and Accessories.
For more information about the garden furniture manufacturer company Yücel, please visit the company website. For many other companies in the furniture industry, you may check out the link here.