Genç Değirmen is a mill and storage systems manufacturer in Turkey. It established in 1990. Thanks to its worldwide dealer network, it carries the miracle of labour to 60 countries of the world.
Genç Değirmen has constantly been renewing itself since the day it founded in the rapidly growing and developing world. It provides error-free production with its machine park enriched with CAD-CAM supported CNC machines and advanced technology machines. Technology; It is used effectively in all production areas, from the paint units that enable the painting of the devices to the wood production workshop where the production of wooden parts is carried out.
The experience of Genç Değirmen makes it a power that offers practical solutions at every stage of production, from design to assembly. The R&D department continues to produce new projects. Together with their employees, they always aim for the better with the total quality philosophy. They also provide after-sales support for full performance. Genç Değirmen proceeds to become a power-leader that adds value to the sector.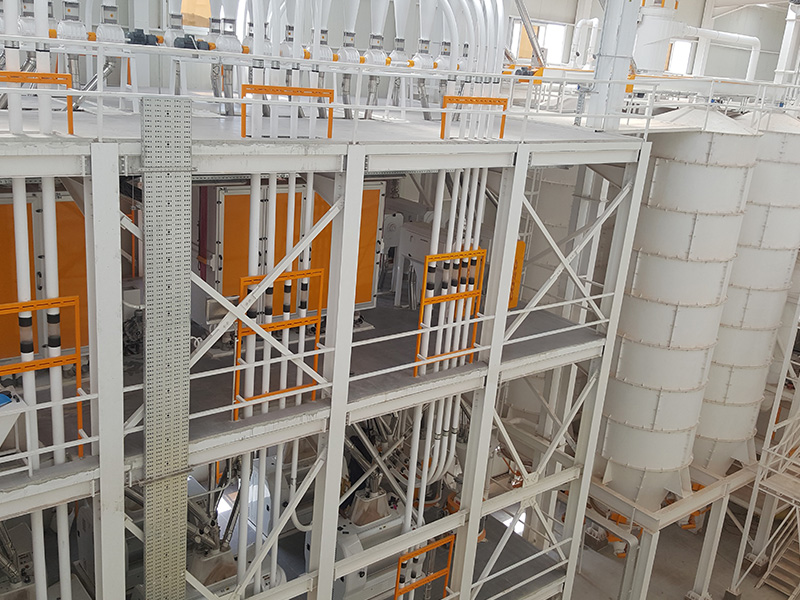 First, Turkey's leading mills have become one of the production companies. Now it is on its way to becoming one of the most prominent brands in the world by growing even more.
Genç Değirmen adds value to its customers and always prioritizes customer satisfaction. It is a company that has a sense of duty towards society and is committed to ethical values. It has managed to establish a strong bond with its employees and continuously increases its high-quality production.
Policies of The Mill and Storage Systems Manufacturer
Quality,
Prioritizing customer satisfaction at every stage,
constantly improving and improving the quality system,
Giving importance to education, technology and human investment to adapt to new developments besides changing demands,
By making all employees adopt our quality management system; adopting the principle of employee, employer and customer happiness,
Maintains its competitive power by providing efficient and high-quality production environments at international standards,
Being a company is the Quality Policy of Genç Değirmen.
Environment
Genç Değirmen; While adding value to the country's economy with its productions, it also complies with international standards and legal requirements. Considering the environmental impacts, it has adopted the green energy policy as the continuous improvement of performance in terms of ecological and energy efficiency and environmentally friendly products, leaving a livable environment for future generations.
If you want to learn more about automotive and agriculture equipments industry in Turkey, visit our website. Please do not hesitate to contact us by mail at [email protected] or to Whatsapp/call us at +90 5323615149. Further, you can visit our social media accounts to contact us.