Gülseli Cleaning SA is a cleaning products manufacturer in Turkey. The company was founded in 2012 in İzmir. Gülseli Cleaning SA, which actively produces especially wet wipes products, continues its production activities in its factory in Izmir Pancar Organized Industrial Zone. Manufacturing in accordance with international standards, the company has high technology production lines. Presenting to its customers both quality and affordable products, the company delivers its products to its consumers through networks such as national chain stores and Cash&Carry stores throughout Turkey. The company also produces private label products for many different brands.
Gülseli Cleaning SA produces innovative solutions with its experience in the wet wipes sector, quality standards, and customer-oriented approach. As of 2020, it exports to a total of 5 to five continents with its own brand and private label products. Thus, the company contributes to country's economy by both realizing domestic and abroad sales. Producing hygienic and natural products is the first priority of the company.
During the COVID-19 pandemic, hygiene has become one of the most important things of today. Gülseli Cleaning SA has further tightened its work in this field and has produced antibacterial wet wipes that destroy 99% of bacteria. Gülseli Cleaning SA, which produces various types of wet wipes with its Whitney, Mry Miray Life, and Rosalina brands, has made it its mission to be a leading company in the product category.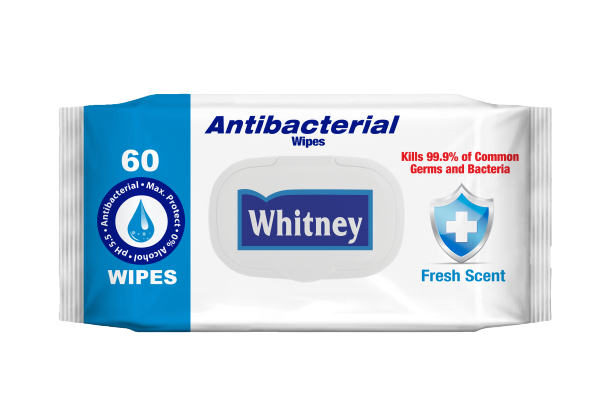 The company, which prioritizes customer satisfaction above all, is a company that is closely interested in technology, thanks to the fact that it follows the most up-to-date developments and integrates it into its business. Additionally, Gülseli Cleaning SA makes the vision of being one of the elite and well-known companies in its field both in Turkey and worldwide, and it continues to speed its production operations without interrupting. As an innovative and determined cleaning products manufacturer in Turkey, Gülseli Cleaning SA is an organization that has obtained ISO 9001 Quality Management System and ISO 14001 Environmental Management System certifications, and many others, demonstrating its dependability.
Please visit the company website for more information about their products. Further, if you want to know more about chemicals & cosmetics companies in Turkey, visit our website.