Kaçar Textile is a Turkish textile manufacturer. Since the company was established in 1945 in Bursa province of Turkey, its foundations go pretty back. Kaçar Textile, which started its adventure in the sector in a small workshop, is a company that has proven its quality with its experience of more than 75 years. Thanks to its quality, today Kaçar Textile is one of Turkey's most rooted manufacturers of jacquard upholstery and drapery.
The company has a monthly weaving and printing production capacity of 500,000 mt in a closed area of 10,000 m2. In addition to the value and trust it gives to its customers, the company also values its employees and suppliers. Contributing to the national economy of Turkey a lot, Kaçar Textile also realizes exports to many countries. To exemplify, it exports 80% of its production to approximately 77 countries. With its attentive service and use of modern technology, the company has become the choice of many customers both in domestic and abroad.
Turkish Textile Manufacturer Kaçar's Product Groups
Kaçar Textile, which aims to be the choice of its customers in the home textile sector, also draws attention with its various product groups and products that appeal to every taste. The company has various product groups from velvet to prints, knitting to jacquard, express to curtains, and classic to basics. Kaçar Textile, realizing a production process in accordance with international standards, provides yarn production and supply that does not compromise on quality.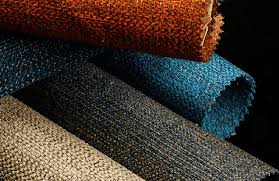 The company has adopted obtaining quality fabric from quality yarn as one of the basic principles of its business. Besides, Kaçar Textile aims to be a leading company where its fabrics are sold all over the world. Kaçar Textile that makes a name for itself with its deep-rooted experience and quality products, is a successful Turkish textile manufacturer today.
Please visit the company website for more information about their products. Further, if you want to know more about textile companies in Turkey, visit our website.