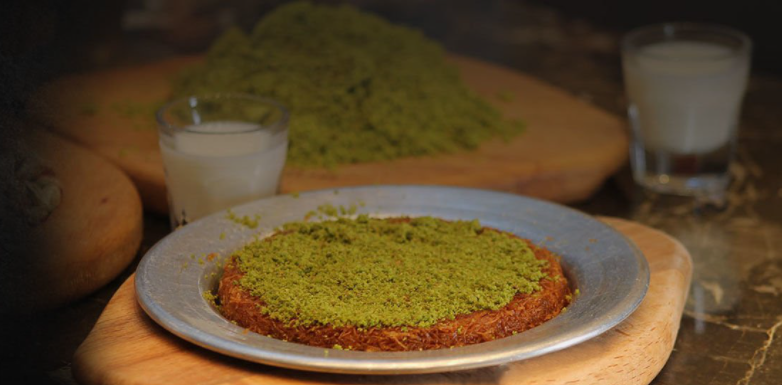 Kunefe maker in Turkey Dalgaç was established in 1949. The company, which continues its activities in Hatay/Antakya, is a name that has registered its quality in the field of künefe. It first started its activities with the production of wire kadayif (künefe) and stone kadayif by Şakir Dalgaç and Şekip Dalgaç. Thanks to years of professional experience, Dalgaç today happily delivers its delicious künefes to all corners of Turkey. It produces in various categories. In its current production facility, it produces delicacies such as frozen künefe (cheese, pistachio, walnut), rose katmer, pistachio burma, and square katmer. As it continues its activities without slowing down, it has gained an existing customer base over time. Therefore, it provides service with a total of 4 branches, 2 in Antakya, 1 in Istanbul, and 1 in Iskenderun.
Kunefe Maker in Turkey Dalgaç's Success in Dessert Production
Although Dalgaç started to operate with the production of künefe, it expanded its product range to a large extent over time. In addition to künefe, there are different types of kadayif and breakfast service according to customer requests. It indicates the importance it attaches to human health at every stage of production. Kunefe maker in Turkey Dalgaç's products are produced with quality raw materials and without the use of additional preservatives (GMO). Additionally, the company has made a name for itself in the production of sherbet desserts. It also operates with gift product groups.
Today, Dalgaç contributes to the country's economy by exporting to many countries of the world. It contributes to Turkey's export targets and, at the same time, takes firm steps towards becoming a world brand. Embracing the understanding of quality and hygienic products, Dalgaç attaches importance to the health and wishes of its customers. As a result of doing its job meticulously, it is one of the successful künefe producers in Turkey today.
Please visit Dalgaç company for more information about their products. Further, if you want to know more about food companies in Turkey, visit our website.