About the company
Sarnikon is a lighting manufacturer company in Turkey. The company's business is to satisfy the needs of the electronics and lighting industries for aluminium coolers, LED cases, electrical materials, lenses, LEDs, and LED modules.
Product Range and Quality Management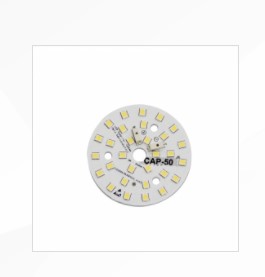 It has 44 patented products of its own brand, including an aluminium cooler and an LED casing. Outside of the domestic market, they export these goods to more than 50 countries. The company has acquired certificates such as ISO 1400, ISO 9001, and ISO 10002.
Moreover, as a lighting manufacturer company, Sarnikon has multiple values for continually refining and amending processes that have an effect on Sarnikon's achievement and efficiency. Some of these are;
Traditionally maintaining customer loyalty on presales and aftersales, 
In order to carry out operations, trained workers with competent and seasoned staffs.
Putting a focus on talent and ingenuity,
Maintaining team spirit in industry, building a work atmosphere that encourages employees' loyalty, performance, and competitiveness, and keeping it consistent,
As Sarnikon was created, with its creative and improvement-oriented system, seeking to still be the highest, to pursue the mission while maintaining customer loyalty at the forefront,
Dealerships and Distributors
The company is a dealer for Osram LED, the world's leading LED maker, which manufactures LED as well as its chip. It is the Turkish distributor for the Italian optical lens maker Khatod and the German fastener manufacturer WAGO.
The lighting manufacturer company, Sarnikon serves customers' electronic part requirements through shipping from the world's leading electronic equipment supplier firms.
Marketing and Customer Aid
Every week, regular shipments are made from corporations in the United States, Europe, and the Far East. Furthermore, loading from Mouser occurs every two weeks. The primary goal of shipments from companies like Mouser is to provide fast material supply; the primary purpose of shipments from the Far East is to provide inexpensive and high-quality products. Furthermore, specialists are doing comparable work for the client. Eventually, if there is any material in the Far East, they will carry it for the customer along with the required shipments at a reasonable price.
For more information about the lighting manufacturer company Sarnikon, please visit the company website. It is also possible to see many other lighting manufacturers around Turkey; for that purpose, please follow the link here.