About the Company
Pelsan is a lighting supplier company in Turkey. They founded Pelsan Aydınlatma A.Ş. 38 years ago in Istanbul. Then, it has become Turkey's one of the largest lighting producers in terms of volume, export, and jobs. The company's facilities with a closed area of 30.000 m2 manufacture 5 million lighting fixtures. Eventually, this production capacity grows each year with 450 workers and export them to 47 countries.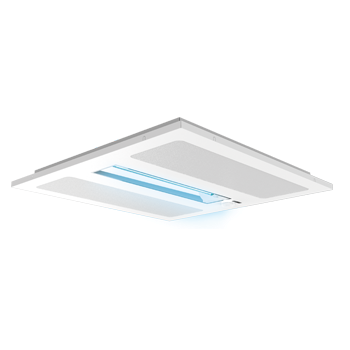 Innovative Approach
Pelsan's R&D department, which has a large engineer team, creates optical, thermal, mechanical, and electrical projects. Thus, the Lighting Laboratory has been developed within its own organization and is accredited by the Turkish Accreditation Agency. Furthermore, it certifies the goods by subjecting them to all appropriate testing. Pelsan has also turned to LED technology. That has grown and spread in recent years. Besides, it has begun to manufacture powerful luminaires suitable for this technology as a result of these opportunities.
Product Range
Pelsan's core product categories, which also provide unique project and lighting design facilities for spaces through its holistic saving approach, are Indoor Lighting, Outdoor Lighting, Industrial Lighting, Lamps, and Equipment.
Furthermore, Pelsan acknowledges it as an obligation to invest in the future of our country's lighting industry and young people by donating lighting laboratories to universities and providing students with career and internship opportunities through the PMTP (Pelsan Lighting Management Trainee Program).
Lighting goods are distributed to consumers through an extensive distributor network that spans the world, as well as chain stores, TEDA, and project outlets.
Values
Pelsan workers are value-sensitive and mindful of the conditions needed for business success. Eventually, each employee understands the importance of values in ensuring consistency of direction and supporting the organizational culture, and they individually embrace and behave in compliance with them. These are;
To keep customers satisfied
Employee growth must be ensured on a constant basis.
Working in compliance with the laws of corporate ethics
Being inventive and imaginative
Concentrate on team results.
To keep the standard high.
For more information about the lighting supplier company, please visit the company website. It's also possible to see many other companies in the same industry; you may follow this link.