Establishment and Development
BADE is a manufacturer of variable chemicals in Turkey, İzmir. A group of professionals with international knowledge founded the company in 1999 and, throughout time, expanded itself to 3 warehouses at İstanbul, İzmir, Mersin. Then, Bade Chemicals started to international sales by increasing its sales networks. In 2012, Bade Chemicals could set up its production plant, which people regarded as a very successful attempt.
Furthermore, the company hasn't finished its development yet. In the three years, they installed a state-of-art laboratory within TUBITAK to R&D new products and introduced lean-making practices in manufacturing plants and merging all production locations. Even though its limited years of facilitating, BADE Chemicals is open to any kind of development and service. Today the company is known all around the world.
Product Range and Workforce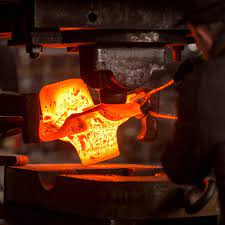 The manufacturer of variable chemicals BADE engineer chemicals for the clients solutions. By doing so, they only use the best quality inputs and know-how solutions. Food, Feed, Leather, Textile, Lubricants, Foundry, Emulsion Explosives, Tobacco Products, Personal Care, Paint, Ink, Anti-Icing, and other industries are among those the company serve. Thus, the product range is enormous, from esters like Oleate, Laureate, Stearate and, Acetate to Spices and Encapsulated sugars, salts and acids. The main capabilities are; the highest quality goods and services at fair prices, a never-ending dedication to product and service innovation, a customer-centric mindset with an emphasis on adding value to the clients' products, and adopting international best practices and guidelines.
Bade wants to be known around the world as a dependable partner for customers in a variety of industries by participating in many international fairs such as Frankfurt, Thailand, Las Vegas, Jakarta, France and others. As a result, they gear the core ethical principles toward achieving the market's highest quality expectations.
For more information about the manufacturer of variable chemicals BADE, please visit the company website. It's also possible to check out other companies in the same industry, please follow this link to see the listing.