Meklas Automotive is a suspension systems manufacturer in Turkey. Meklas started its activities in 1986 in Bursa with the production of air suspension bellows. Today, it produces under the air suspension bellows and vibration dampers groups. The company continues its production activities for an automotive, heavy vehicle, and trailer manufacturers without slowing down. Widening its current product range by serving sectors such as machinery, rail systems, light commercial vehicles, agricultural machinery, and the construction industry, Meklas also keeps pace with the developing technology. Meklas produces in 2 different locations in Turkey. The company exports more than 1200 product types to over 80 countries in 4 continents through global distribution channels in 4 different locations, namely in America and Europe.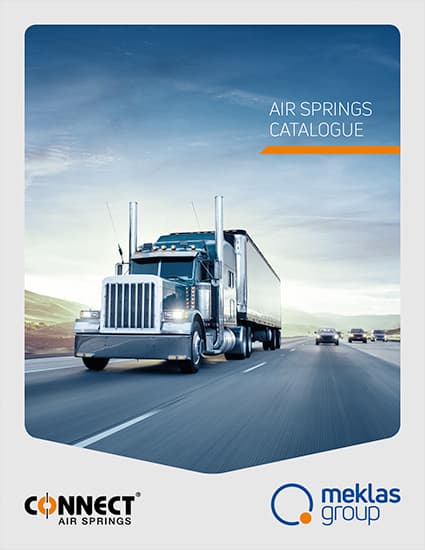 Product Groups of Meklas Automotive
Meklas has sub-brands within its structure. Connect, Air Expert, Maxisus, Unisus, and Rock Ride are its registered trademarks. Meklas has also become an important partner for OEMs with the products and designs it has developed with heavy vehicle, equipment, and system manufacturers. Besides these sub-brands, the company has also various products. The products vary from complete air springs to service assemblies, bellows to convoluted air springs, seat air springs to cabin air springs, and from air springs for railway systems to air suspension systems for passenger cars. It produces high-strength and long-lasting air suspension bellows for heavy vehicles, trucks, trucks, tractors, buses, and trailers.
The company also has a strong image in the sector with the certificates it receives. It has ISO/TS 16949 Automotive Quality Management System, ISO 14001 Environmental Management System, OHSAS 18001 Occupational Health and Safety Management System, and ISO 9001 Quality Management System certificates. In addition to pre-sales services, the company carries out solution-oriented customer relations in 4 continents with after-sales services. To sum up, Meklas Automotive is a prominent suspension systems manufacturer in Turkey today.
Please visit the company website for more information about their products. Further, if you want to know more about automotive companies in Turkey, visit our website.