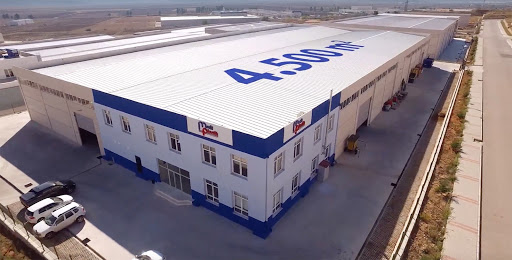 Merit serves in the plastics and rubber industry in Turkey. The company was founded in 2012 in the Izmir province of Turkey. It started its production activities at the end of 2012 in the 2.000 m2 factory building in Gaziemir. Subsequently, after 2 years in the sector, the company has decided to move to a joint-stock company structure in 2014.
During the period covering 2014-2017, Merit partnered with Italian company API SpA and announced its name to a wider audience. The company has continuously increased its production capacity and product range throughout the period it operates. Therefore, in 2015, it moved to its factory in İzmir Pancar Organized Industrial Zone with 8.300 m2 open and 4.500 m2 closed area. Merit Plastik provides services to various sectors. Furthermore, it has an annual production capacity of 18.000 tons.
Production Areas of Plastics & Rubber Industry In Turkey
Merit also manufactures for sectors such as automotive and consumer products, especially the construction and footwear sector. The company highlights its quality with its products developed for the construction sector and others by prioritizing occupational health, occupational safety, and environmental awareness. It produces soft PVC (PVC-P), thermoplastic elastomer (TPE), thermoplastic vulcanizate (TPV), and thermoplastic rubber (TPR) raw materials for these industries.
Vision & Mission of Merit Plastik
Merit has determined its vision to be one of the leading companies in the sectors it addresses with its globally recognized brands. On the other hand, its mission is to produce high-quality products by prioritizing worker health, occupational safety, and environmental sensitivity. In addition to these factors, Merit is constantly working to provide new products and to ensure customer satisfaction with its fast and efficient services. The company, which also focuses on R&D studies, constantly follows up-to-date developments. With almost 10 years of industry experience, Merit is a plastics & rubber manufacturer in Turkey.
Please visit the company website for more information about their products. Further, if you want to know more about plastics & rubber companies in Turkey, visit our website.