Antakya Galvanize is a metal guardrail manufacturer. It started its activities in 2010 to serve in the field of hot-dip galvanization and also various steel products.
Antakya Galvanize works to meet the galvanizing needs arising from its work in the metal sector and to meet the galvanizing needs in the region. It provides road barrier equipment and lighting poles production, assembly, and also galvanizing services. Moreover, it meets the galvanizing needs of businesses in the area.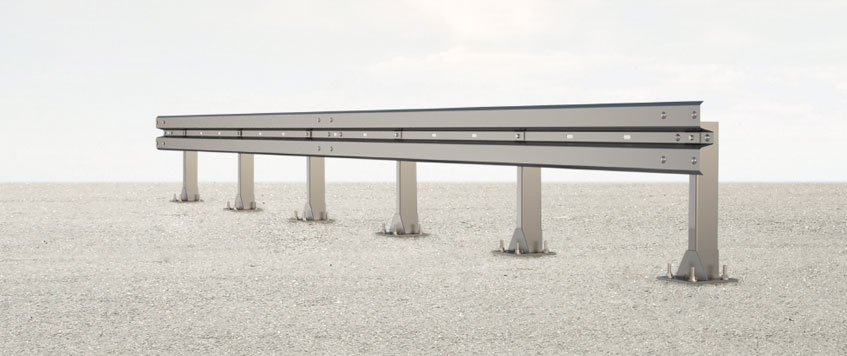 Goals of the Metal Guardrail Manufacturer
Antakya Galvanize wants to meet the galvanizing needs in the region in an environmentally friendly manner under national and also international standards, taking into account customer satisfaction. It seeks to increase the quality of the sector with its constantly improving thinking system.
It believes in the difference that a qualified and highly motivated workforce will make. So, it chooses its employees carefully and supports them for their professional and personal development.
It aims at a systematic development with models and practices to enable its employees to achieve high performance. It also carries out its work intensively by synthesizing local values ​​with the values ​​of the international structure of which it is a member.
Quality Policy
Antakya Galvanize has adopted customer-oriented quality policies that prioritize customer satisfaction. Today, product quality is as important as service quality. Antakya Galvanize continues to serve its customers by integrating these two elements.
Antakya Galvanize undertakes the following issues to its customers:
World-class production
Quality service
Fast and on-time delivery
Favorable commercial conditions
Stable service
After-sales service
Unconditional customer satisfaction
Furthermore, Antakya Galvanize continues its marketing activities for national and international markets by increasing it. It aims to provide better service to its existing customers with its wide product range and high capacity.
If you want to learn more about metal manufacturing in Turkey, visit our website. Please do not hesitate to contact us by mail at [email protected] or to Whatsapp/call us at +90 5323615149. Further, you can visit our social media accounts to contact us.