MMK Metalurji is a metal product manufacturer in Turkey. It was founded in 2010 in the Dörtyol district of Hatay. It also owns another production facility located in Kocaeli/Dilovası. One of the world's largest market share companies, MMK Metalurji is also the leader in the Russian market. On the other hand, the company, which has a history of 88 years, is a member of the MMK Group.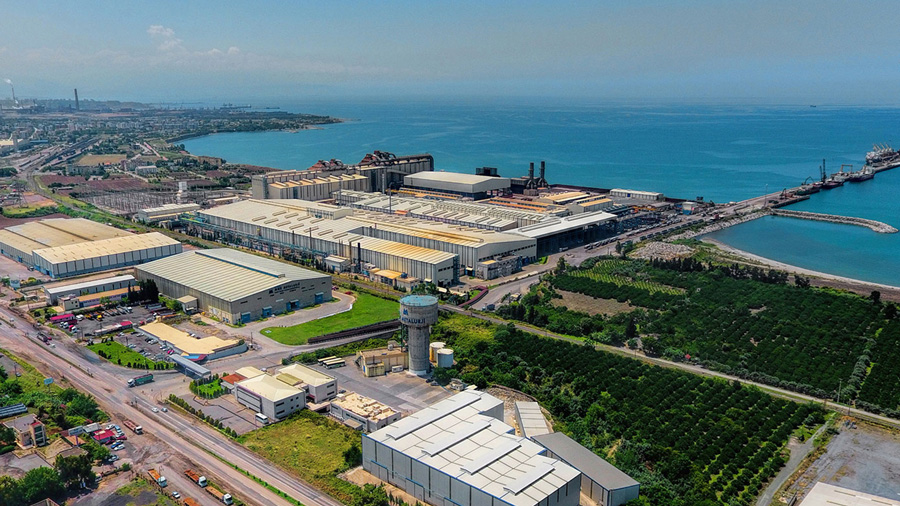 Metal product manufacturer MMK Metalurji has been one of the largest flat steel producers in the industry since 2010. It also has a long history. The company has made significant progress in steel production in a short time. It is also Turkey's largest private industrial investment established from scratch. MMK Metalurji has ThinSlab technology, which is a first in the Turkish steel industry. Thus, it provides fast production and energy saving advantages.
General Information
Metal Product manufacturer MMK Metalurji produces long-lasting products such as painted and galvanized sheet metal. Therefore, it ranks first in the market. In addition, it produces flat steels produced in its factories with hot rolled, galvanized or painted sheet options in line with the demands.
Metal Product Manufacturer MMK Metalurji continues its activities in Turkey with two factories, a port and a sales office. It produces 2.5 million tons of hot rolled sheet, 1 million tons of galvanized sheet, and 500 thousand tons of painted steel. In addition, the total capacity of the factories produces an average of 2.6 million tons of liquid per year. At the same time, the port in Hatay is among the important ports of the region, with a loading and unloading capacity of 15 million tons.
Metal Product Manufacturer MMK Metallurji is one of Turkey's outsourced investments.On the other hand, it offers a one-stop solution to the needs of different product groups. It also serves according to the needs of its customers. In short, according to incoming demands, the steel service centre is made of slitting and length cutting lines on time. It also provides importance to energy efficiency since its establishment. Moreover, the white goods industry produces a large number of industrial sectors such as heating-cooling, panels.
For further information about metal product manufacturer MMK Metalurji , please visit the company website. Or you can check out our Steel Industry Listings for more companies in the industry.