About Otokar:
Otokar is an automotive manufacturer in Turkey. Otokar was founded by İzzet Ünver in 1963 under a Magirus-Deutz license.  It continued its activities after becoming a partner with Koç Holding in 1976. Otokar is a company engaged in production in the automotive and defense industry. Main center of Otokar is located in Sakarya. It produces vehicles such as minibuses, buses, armored vehicles, trailers, light trucks and off-road vehicles. One of the Koç Group companies, Otokar has been offering tailor-made solutions to its customers' needs since 1963, with its own technology, design and applications. Also, Otokar maintains its domestic and national identity in its products by developing its own technology. Otokar's main mission is to design, produce and market commercial vehicles and various defense industry products as products with worldwide competitive power in line with customer expectations. It aims to add strength to Turkish economy, from which it derives its strength.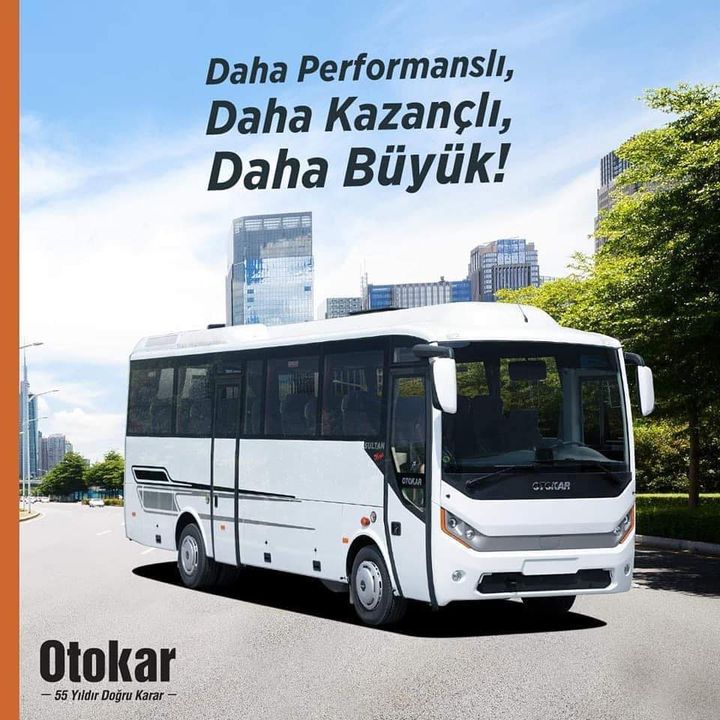 Otokar – Automotive Manufacturer In Turkey: Achievements
In 1964, Otokar produced Turkey's first intercity bus. Also, it produced Turkey's and Europe's first small bus and minibus for public transportation in 1969. Furthermore, Otokar produced Turkey's first armored vehicle for carrying money in 1983. In 2007, it produced Turkey's first hybrid bus and  in 2010, it became Turkey's best-selling bus brand. One year later, Otokar Europe established. Then, in 2012, it produced Turkey's first electric bus. In addition, Otokar signed the biggest bus export agreement of 400 units in 2018. Otokar Central Asia company  established in Kazakhstan in 2019. Also, in 2020, Otokar has developed the 'Safe Bus' that reduces the risk of Covid-19 virus transmission. Finally, Otokar has been the best-selling bus brand in Turkey for the last eleven years in the segments in which it operates.
If you want to know more about Otokar, you can visit the company website. Further, if you are curious about other automotive manufacturers in Turkey, you can visit our website.