The packaging producing company in Turkey Üçsa began its operations in 1996. It adopts the understanding of quality production. Further, the company works to make a difference in the flexible packaging industry and to offer the best quality to its solution partners. Üçsa is located in the Karaman Organized Industrial Zone, operating in a facility built on a total area of 65,000 m², of which 40,000 m² open and 25,000 m² closed. The company, which produces various types, produces flexible packaging in printed, unprinted, and laminated forms. In addition to its sales activities in Turkey, Üçsa Ambalaj also exports to many countries. For instance, the company exports to North Africa, the Middle East, Europe, the U.S, and the Turkic Republics today.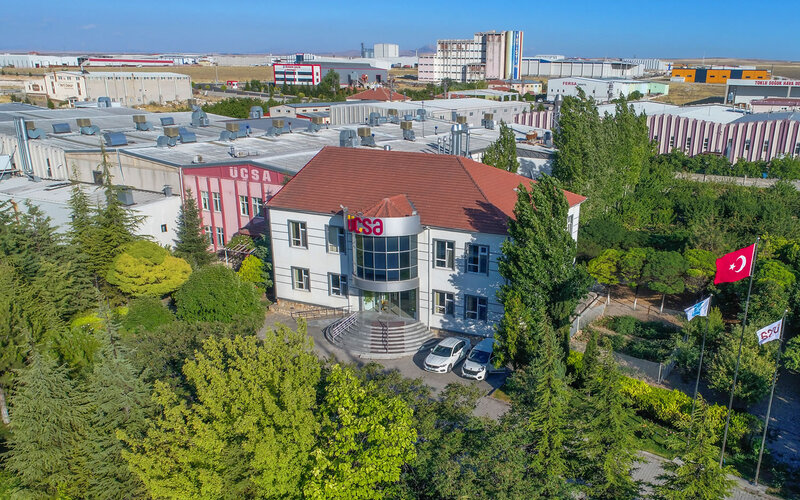 More About Packaging Producing Company In Turkey Üçsa
Üçsa Ambalaj attaches importance to customer satisfaction. Therefore it shapes its production activities accordingly. Operating in line with customer demands and needs, the company manufactures under various categories. It has product groups such as chips and snack foods packaging, biscuit and cake packaging, chocolate and confectionery packaging, dried food and pasta packaging, powder food and beverage packaging, coffee and tea packaging, frozen food packaging, chemical and hygienic product packaging, and pet food packaging. The company is adopting the vision of delivering the desired product to its partners at the desired time, exactly in the desired form, the company is one of the first names that come to mind in Turkey when it comes to flexible packaging production with more than twenty years of experience.
Exporting 30% of its production abroad, Üçsa Ambalaj contributes significantly to the national economy by this means. The company continues its activities in order to increase this rate to 50%. It has also proven its quality with various certificates it has received. It has ISO 9001 Quality Management System and ISO 22000 Food Safety Management System certificates. To summarize, Üçsa Ambalaj is a successful packaging producing company in Turkey today.
Please visit the company website for more information about their products. Further, if you want to know more about packaging companies in Turkey, visit our website.