Pastavilla is a pasta manufacturer in Turkey. Pastavilla, one of Turkey's leading pasta brand, began its activities in 1992. Pastavilla, which was first established under the name of Kartal Makarna, was established by İsmail Hakkı Ulukartal in İzmir Kemeraltı. It is one of the successful brands in its sector with its experience of almost 30 years. Pastavilla is preferred by many people in Turkey due to its innovative products that are being offered to consumers. Currently, continuing its activities under Durum Food Industry and Trade Inc. Pastavilla offers its customers pasta, which is an important culture in Italian cuisine, with its original taste.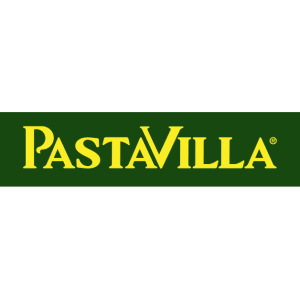 It produces 186 thousand tons per day in its state-of-the-art facilities that comply with world standards. Pastavilla has two categories, classic and serie speciale. Pastavilla, with a wide range of products, has various pasta in its classic series such as Ballerine, Ditali, Farfalle, Farfalle Tonde, Elbow, Filini, Linguine. On the other hand, serie speciale includes Lasagne, and Veggipasta which are produced from 100% peas. It also provides special products such as high fiber quality whole-wheat pasta, pasta made in bronze molds to hold the sauce better, and PASTAVILLA Junior Series for children. Determining to be innovative as its basis, Pastavilla closely follows R&D studies. Pastavilla products are subjected to several quality control tests before it reaches the consumer and the company is in a position that has the most certificates as pasta manufacturer in Turkey. Today, Pastavilla is making exportations to more than 90 countries around the world.
Please visit the company website for more information about their products. Further, if you want to know more about food manufacturers in Turkey, visit our website.