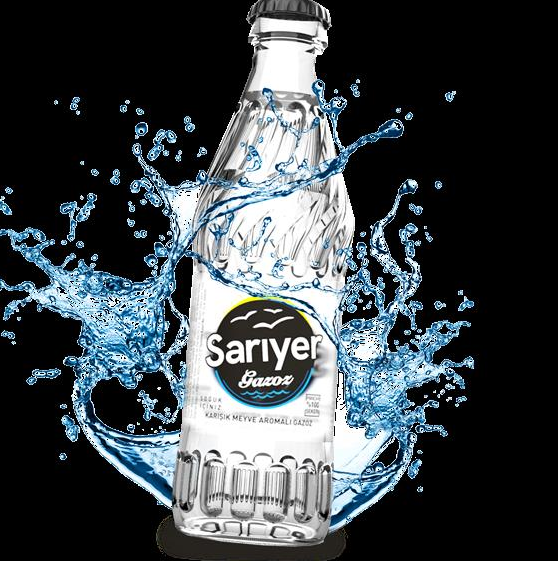 Sarıyer Gazoz is a Turkish soft drink producer. It was founded in the 1995s by Oğuz Gıda A.S. The company produces for the beverage sector. And it is a brand that operates both at home and abroad. Since it operates in the food sector, it attaches great importance to human health and hygiene. In addition to its current activities, it has set itself to defend food with all its employees and take measures against food fraud. Sarıyer Gazoz, which produces in line with understanding quality production, attaches importance to customer satisfaction. Therefore, it organizes and produces products according to the demands of its customers. Sarıyer Gazoz is constantly improving its machinery by following the technological developments closely. Moreover, it reflects these current changes in the quality of its products.
More about Sarıyer Gazoz: Turkish Soft Drink Producer
Operating under Oğuz Gıda, Sarıyer Gazoz also provides services with other sub-brands. Sarıyer Gazoz produces a variety of beverages from mixed fruit soda to orange-flavoured carbonated drink, tangerine flavoured carbonated drink to mixed fruit-flavoured carbonated drink, lemonade to ottoman sherbet, and many others. And of course, it is famous for its sodas, which are indispensable for many consumers due to their unique taste. The company also produces beverages under sub-brands such as Black Burn, Juss, Malton and Daren, which have gained a particular reputation in Turkey over time.
Turkish soft drink producer Sarıyer has determined as its vision to operate in a leading position in the national and international market and thus contribute to the national economy. Further, the company always aims to be better by meeting changing requirements. Besides, it determines its mission always to be in respectful communication with its customers and employees with a solid dynamic. Thanks to its quality products and achievements, Sarıyer Gazoz is a successful Turkish soft drink producer nowadays.
Please visit Sarıyer Gazoz company for more information about their products. Further, if you want to know more about food & beverage companies in Turkey, visit our website.