Selin Kolonya is a cleaning products manufacturer in Turkey. Produced by Süleyman Ferit Bey in İzmir in the 1910s, Altın Damlası colognes were highly appreciated by the people of İzmir and the region. He started a very important move in 1980 to bring Altın Damlası cologne to a wider audience and changed the brand name to Selin, combining these colognes with modern production techniques. Selin, which literally means "lush flowing water", emphasized the feeling of relaxation and relief created by the products.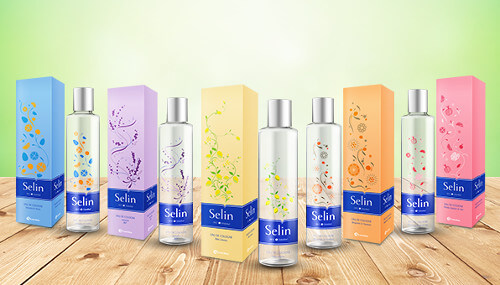 Since the 1980s, Selin colognes have started to stand out and rise to a leading position in the sector thanks to Eczacıbaşı expertise. Selin's renovation efforts reached its highest point in 2010, when the brand turned 30 years old. Moreover, the Selin brand has become the rising star of the Eczacıbaşı Group in the health care products category, not only in the cologne group, but also with liquid soap, antibacterial gel and wet wipes. Among the products produced apart from cologne there are;
Selin Liquid Soap
Selin 2-in-1 Shampoo and Shower Gel
Among the cologne types there are;
Lemon Cologne
Perfumed Cologne
Blue Spruce Cologne
Juniper Cologne
Moisturizing Cologne
Please visit the company website for more information about their products. Further, if you want to know more about chemicals & cosmetics companies in Turkey, visit our website.