Selva is a Turkish food and pasta manufacturer. Selva Gıda, a subsidiary of İttifak Holding, started its activities in 1988. The company first started its activities with flour production. After 5 years of experience in the sector, it decided to open its second flour facility under Selva 2 name in 1993. The company, which expanded its production area with its own brand in a short time, started to produce pasta with the brand "Seyran" in addition to flour production in 1994.
Starting its activities without slowing down, Selva started to produce 250 tons of semolina and 120 tons of pasta per day in its modern facilities even in 1998 with the Selva brand. In order to make pasta, which is one of the practical foods because it is prepared fast, even more practical, the company became the first company to offer Şipşak Pasta to the sector, which was prepared in just 3 minutes.
Product Categories of Turkish Food and Pasta Manufacturer: Selva
Selva, which is the reason for preference with its wide and diverse product range, has always attached importance to doing its job with quality and customer satisfaction. Turkish food and pasta manufacturer that is one of the companies that successfully represents its country, has created a category for some of the traditional tastes of Turkey by introducing its Anatolian Flavors series to the market in 2009. Selva is appreciated for its delicious products. And it produces semolina, organic products, bulgur, healthy products, dessert assistants, and many other products besides its pasta production.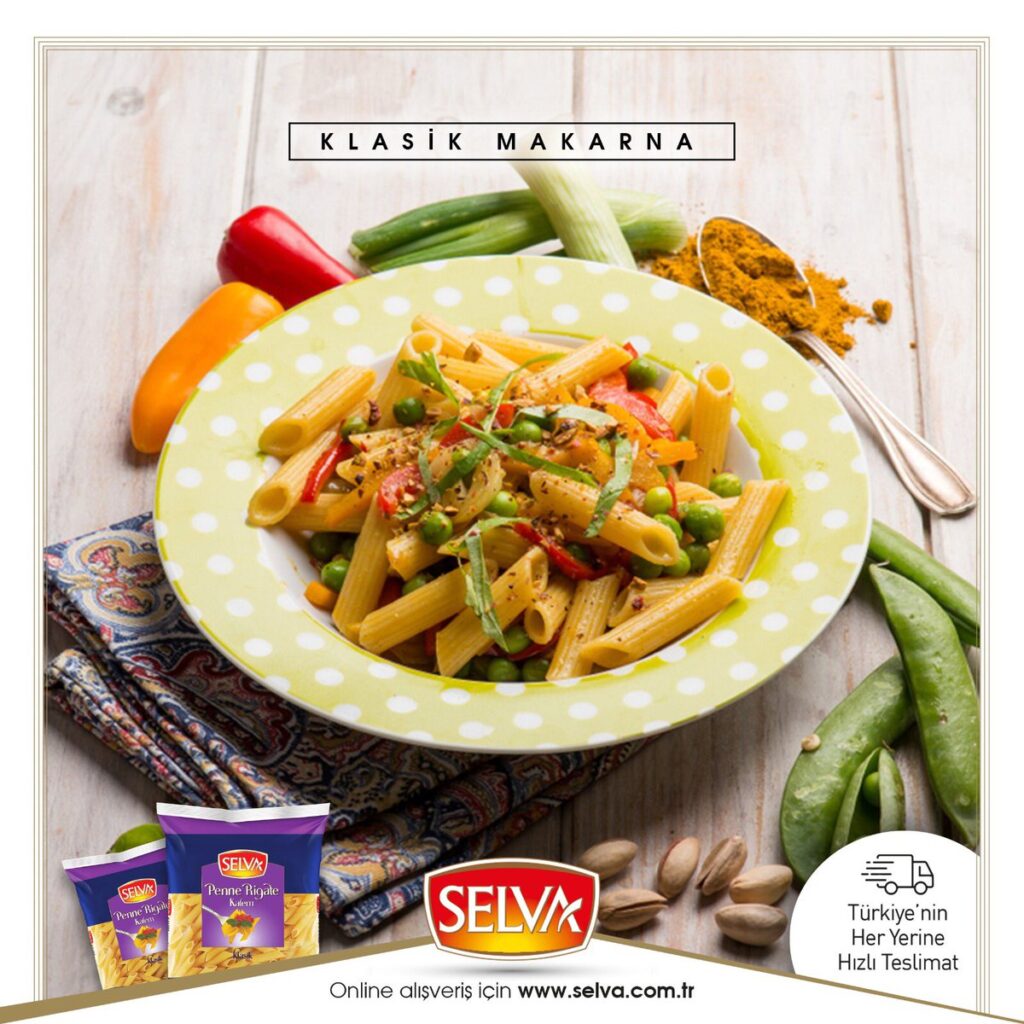 Later, the company increased its capacity by 75% thanks to the long cutting line investment in its facility using a new modern robot in 2011. In this process, it has not neglected to continuously expand its product range, either. The most up-to-date product groups as of 2021 are spaghetti with hot peppers and oyster mushrooms.
Furthermore, Selva is one of the companies that contribute greatly to Turkey's economy by exporting to approximately 80 countries today. In addition, the company, which sells its products to various countries, has put achieving permanent growth in the Far East market, especially in Japan among its important goals. Turkish food and pasta manufacturer Selva is one of the leaders in the sector nowadays with its mission to be an innovative company, its quality, and more.
Please visit the company website for more information about their products. Further, if you want to know more about food companies in Turkey, visit our website.