About the Company
Albatur is a sliding systems manufacturer company in Turkey. In 1978, they established the company as a sole proprietorship in Bursa. Firstly, the aim was to manufacture spare parts for the automotive and motorcycle industries. In 1994, the company's name was changed to Albatur Anonim Şirketi. Moreover, it entered the organizational structure for the first time. With the Albatur brand, it began producing sliding systems for the furniture industry in 2002. Finally, with its creative and constructive goods produced in this division, the company has successfully added value to its business in a short period of time.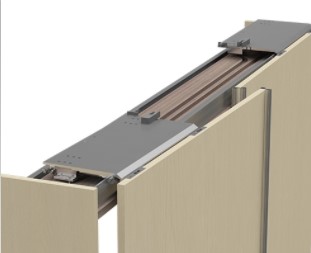 Location
Prior to the company's distribution practices, the goods it manufactures must be simple to install, functional, long-lasting. Apart from them, most notably, these goods must offer advantages that go beyond the needs of their consumers. The company manufactures all goods in modern facilities. They established all these facilities as interconnected with one another in a 5.500 m2 closed area developed in the Bursa Çalı Industrial Zone.
Product Range
Starting with the construction, Mold Manufacturing, sheet metal shaping eccentric and hydraulic press lines, plastic injection line, metal processing CNC machines, Electrostatic Furnace Paint Line, Wet Paint Line, Aluminum Processing Centers, and component assembly automation, each stage of production is subject to the company's engineers' strict quality control.
Marketing
Furthermore, Albatur sells over 150 licensed ALBATUR branded goods to 57 countries around the world, with the number growing by the day, and there are over 250 distribution points in Turkey.
Lastly
The path that began 40 years ago is still going on today, with innovative products and ideas that bring value to people's lives. The corporation shares its admiration and affection with the hope of meeting again in several good years.
For more information about the sliding systems manufacturer company, please visit the company website. In order to find many other companies in the same industry, you may check out the listing link here.