Şölen is a snack and confectionery manufacturer in Turkey. Şölen was founded in 1989 by the Çoban family in Gaziantep. Şölen company which puts people at the center of their work exports more than 200 products to 120 countries like from the U.S to Brazil. It takes part in the markets with products like chocolate, biscuit, candy, cake, and delight. According to data of TIM, Şölen is the biggest company in the field of chocolate and chocolate products with its product export from Turkey. Şölen is ranked 49th in the "Candy Industry Top 100" list which is one of the most important lists in the world in the field of confectionery. Şölen's one of the most known brands, the Biscolata brand, registered with the Turkish Patent Institute, took the title of 'Well-known Trademark' and made history as a brand with this recognition in its field in a very little time. Also again Ozmo, the brand of Şölen, was registered as a "Well-known Trademark" by TÜRKPATENT and became the second brand with this title in Şölen Family. Şölen which its mission is to establish the rules of chocolate confectionery, the company aims to support its customers with the goods it makes.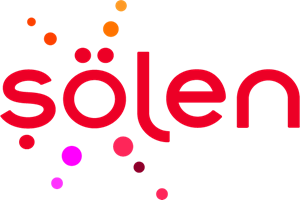 Şölen has become Turkey's largest 134. industrial company while keeping its brands that have achieved success in international markets. As it is appreciated by chocolate lovers, Şölen is also one of the prominent names when it comes to feasts like Ramadan which is an important culture in Turkey.
Please visit the company website for more information about their products. Further, if you want to know more about food companies in Turkey, visit our website.