Sütaş is a well-known food company in Turkey. Sütaş was founded by Sadık Yılmaz in the village of Uluabat in the Karacabey district of Bursa in 1975. Sütaş, which was established to offer natural and pure milk to customers, had only 5 tons of daily milk production capacity in the years it was founded. Today, Sütaş has a milk processing capacity of 1,200 tons in Karacabey facilities, 1,500 tons in Aksaray, and 1000 tons in Tire. Sütaş, which has been focusing on milk and milk products since 1975, also has facilities in Macedonia and Romania. Expanding its product range by producing new products, Sütaş today offers 78 different types of products and the company manages and supervises the whole process from production to distribution with an integrated business model "From Farm to Table". In addition to its manufacturing facilities, Sütaş has an integrated structure consisting of training centers, training farms, breeding farms, feed mills, recycling facilities, and energy facilities.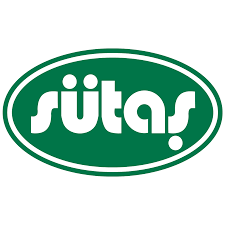 Sütaş has a wide range of products from milk to ayran, yogurt to salep, cream products to kefir, desserts to baby and kids products, and continues to diversify its products. Sütaş made a total revenue of 16.5 million USD by exporting to 29 countries in 2019. This list includes many countries such as the U.S, Japan, UAE, Qatar, Libya, Iraq, Kuwait, and Egypt. Established with Turkish capital, this brand is on its way to becoming a world-renowned and popular brand.
Please visit the company website for more information about their products. Further, if you want to know more about food companies in Turkey, visit our website.