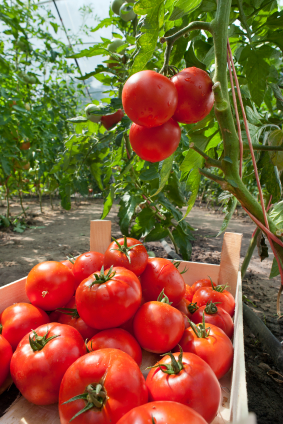 Tat Konserve is a Turkish paste and food producer. The adventure of the company that has more than half a century of experience, started in 1967. Established by Vehbi Koç, the founder of Koç Holding, the company has become one of Turkey's irreplaceable brands today. The company, which started its activities in Bursa, Mustafakemalpaşa, has continued its activities without slowing down since then. In addition to its domestic sales, the company has adopted an export-based agricultural production approach. In 1970, it exported 6,100 tons of tomato paste it produced. Thanks to the addition of new technology machines, it increased the production capacity of its factories over time. Tat started the "Kagome-Tat Project" in 1983 by signing a commercial contract between Tat Konserve and Kagome, one of the most established companies in Japan that continue to produce tomatoes and its products.
More about Tat Konserve
Tat Konserve broke new ground by bringing the chopped tomato production technology to Turkey in 1989. The company started to produce diced, additive-free canned tomatoes and peeled whole tomatoes. Thus, it continued to bring healthy and practical flavors to the tables. By the 90s, Tat had succeeded in becoming a company that produces at more than one location, the second largest in the world after the USA, and the first tomato paste producer in Europe. Moreover, it improves and enlarges its production capacity and the quality of its products every year. Later, Tat has increased its production capacity by opening a new factory in Izmir Torbalı in 2006.
Product Categories of Turkish Paste and Food Producer Tat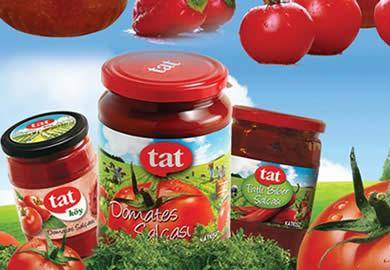 Tat Konserve shapes its existing product range according to its customers and adds new ones. Mainly, the company produces under the categories of paste, tomato products, sauce, organic products, canned vegetables, boiled products, ready-to-eat meals, appetizers & bread spreads, pickles, and jam & marmalade. Today, Tat has been offering high-quality, healthy, and delicious products to Turkish tables for more than 50 years. It also exports Tat branded products, primarily industrial tomato products, abroad. The company stands out with its contributions to the country's economy by exporting to a total of 37 countries, from the USA to Japan. Consequently, Turkish paste and food producer Tat Konserve is among the leading companies both in Turkey and Europe when it comes to paste & food production.
Please visit the Tat Konserve company for more information about their products. Further, if you want to know more about food companies in Turkey, visit our website.