Turkish bobbin manufacturer Teknik Masura was established in 1968 in a small workshop in Istanbul. It started to produce for the Turkish yarn industry in order to produce paper cores. In 1970, Kıraç Family entered the business world by taking over this business with all its machinery, machinery, products, and raw materials. The company moved to Tarsus in 1976, as it was the textile center of the Çukurova region. Later on, in 1981, Teknik Masura moved to its own factory building with a closed area of 1468 m², accelerating its production activities and increasing its capacity. Teknik Masura possessed six cutting machines, thirteen winding machines, and six finishing equipment by 1995. It was also consuming 160 tons of gray cardboard each month while making 3.5 million paper cones.
Further Info about Turkish Bobbin Manufacturer Teknik Masura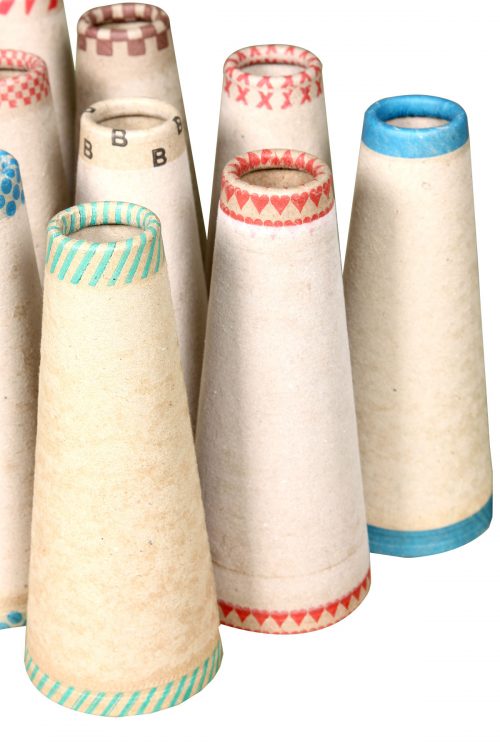 Teknik Masura took the first step towards institutionalization as a company in 1995. The company, which has been continuing its activities since then, manufactures in various categories today without slowing down. The firm imported three fully automatic paper cone-making machines and put them into production in the spring of 1996. In April 2002, it moved to a larger facility in Mersin-Tarsus Organized Industrial Zone, significantly increasing its production capacity. The company produces paper, cardboard, conical paper bobbin, cylindrical paper bobbin, paper roll, and paper angle. As of today, Turkish bobbin manufacturer Teknik Masura is Turkey's largest capacity paper bobbin manufacturer with a daily installed capacity of 1.300.000 pieces.
Annually, the firm manufactures more than 450 million pieces. Over 500 cotton and acrylic yarn producers in Turkey, Asia, America, Africa, and Europe rely on it for their paper conical core needs. The company also has certificates of FSC and Domestic Goods Certificates. Moreover, the fact that all of its products are recyclable also strengthens its environmentally friendly image. Teknik Masura, which started as a small business, is today an experienced and well-known bobbin company in Turkey.
Please visit Teknik Masura company for more information about their products. Further, if you want to know more about textile companies in Turkey, visit our website.