Turkish dairy products producer Ayca was founded in 1980. Entering the sector thanks to the activities of Mehmet Aygın, Ayca Süt first started its activities with a milk processing volume of 1.5 tons. Over the years, the company has continuously increased its production capacity and product quality. Therefore, it continues with a milk processing capacity of 150 tons in completely hygienic and modern production facilities today. Ayca Süt has a vast sales network in order to supply products to every point of Turkey. It offers its products to various regions, especially Central Anatolia, the Black Sea, Marmara, and the Mediterranean. Additionally, Turkish dairy products producer Ayca always prioritizes the hygiene factor. Because hygiene is one of the essential requirements of the food industry.
Product Categories of Turkish Dairy Products Producer Ayca
Ayca offers its customers the freshest and most delicious version of its products that parallel to the importance it attaches to human health. While performing production, Ayca meticulously controls every stage, from raw material input to finished product output. Acting with the vision of transforming individual successes into corporate successes, the company offers various alternatives to its customers with its wide product range. The firm's product range varies from white cheese to kashkaval cheese, Tulum cheese to curd cheese, local cheeses to strained yoghurt, mild-cream cheese to butter, and clotted cream to mozzarella.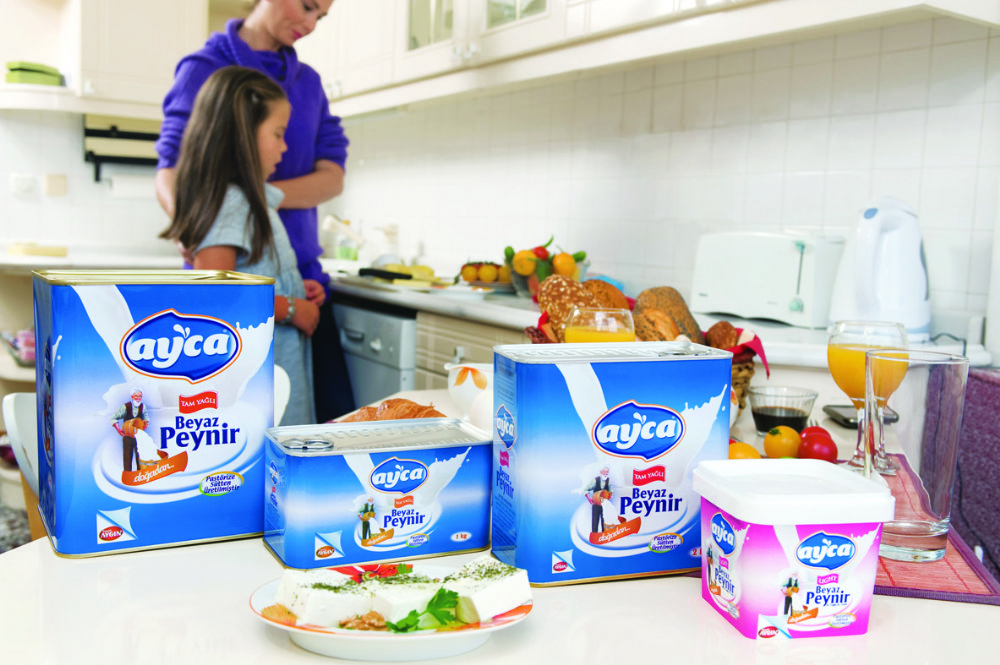 Turkish dairy products producer Ayca produces in international quality standards. Thus, it is one of the brands that has drawn a reliable image in its sector. The company has ISO 9001 Quality Management System, ISO 22000 Food Safety Management System, and Halal certificates. In addition, it undertakes to follow technological innovations, produce safe products in accordance with customer requests and the Turkish Food Codex, protect the environment, and many other essential rules in its quality policy. Consequently, Turkish dairy products producer Ayca is one of the pioneering names in the food sector today.
Please visit Ayca Süt company for more information about their products. Further, if you want to know more about food companies in Turkey, visit our website.