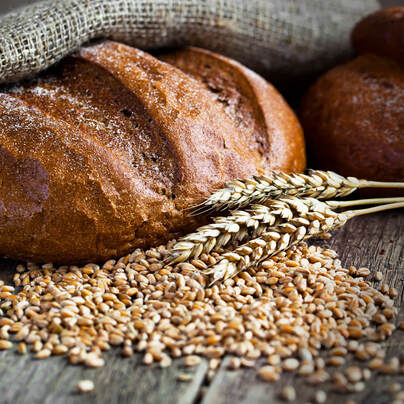 Turkish flour producer Tekbaş started its activities in 1997. The company started its production activities in the fertile lands of the Konya Plain. It processes the wheat grown here in its modern facilities. The flour comes from its facilities to the tables, reaches the taste stops in different locations of Turkey. Additionally, the company has adopted the motto "A Sultan in Flour". Tekbaş took its first step into the sector in 1997 with a daily wheat flour production capacity of 200 tons. Over time, it expanded its production capacity.
Continuing on its way with an understanding that does not compromise on institutionalism, Tekbaş has almost 25 years of industry experience today. Parallel to this understanding, the company launched its modern facility with an open area of 40,000 m2 and a closed area of 20,000 m2 in 2017. The facility has a wheat storage capacity of 60,000 tons and a daily wheat flour production capacity of 500 tons. In addition, the company plans to put new production lines into operation. This action will increase its production to 1150 tons in the near future.
Product Groups of Turkish Flour Producer Tekbaş
Turkish flour producer Tekbaş is a brand that has reached a broad customer base throughout Turkey with its high-quality flour production. Moreover, it can appeal to every field in its sector thanks to its various product groups; thus, it increases its competitive share. Tekbaş Un enriches its product range with its understanding of continuous innovation. It serves with its sub-brands of Destan, Ferman, Kağan, Hakan, Sahan, Sultan, Derman, Civan, Ozan, Han, and Uğran. Apart from its sub-brands, it mainly produces under the categories of conventional baking flours, bread flours, and ready mixes for bread.
Tekbaş has the mission of producing the best quality and healthiest wheat flour. Further, it has crowned its production with the quality certificates approved by the Turkish Standards Institute. In addition, the company holds certifications such as ISO 9001 Quality Management System and ISO 22000 Food Safety Management System. The company has also received the Halal Food Certificate as of 2018. Consequently, it has become a brand preferred by its customers with peace of mind. Turkish flour producer Tekbaş also plans to start its activities as soon as possible in order to take a role in the foreign market. Therefore, it is one of the successful and assertive names of the sector thanks to its high quality and delicious products.
Please visit the company website for more information about their products. Further, if you want to know more about food companies in Turkey, visit our website.