Turkish generator manufacturer Aksa was founded in 1968 by Ali Metin Kazancı. The electric motor plant was the company's first step into manufacturing. In 1984, Aksa produced its first generator. Afterwards, it subsequently specialized in the manufacture of machinery and equipment for the delivery of electrical energy. As a result of its successful investments and productions, the company is one of the few generator manufacturers in the world today. In 1994, the merger and reorganization of Aksa Group under the name Kazancı Holding resulted in the final formation of Aksa Power Generation. For many years, it has been the market leader in Turkey's generator sector. Furthermore, Turkish generator manufacturer Aksa is one of Turkey's top 200 industrial institutions and exporters.
Product Groups of Turkish Generator Manufacturer Aksa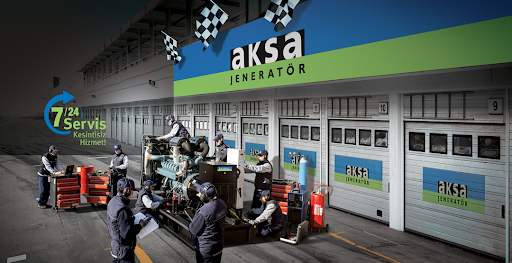 Aksa's central production facility is located in Istanbul, and the company produces on an area of 20,000 m². In addition, it has a closed area of 120,000 m² in China and 10,000 m² in Louisiana. On the other hand, the company has a trade center in Rotterdam-Dordrecht. Consequently, it has managed to become a global company. Aksa manufactures diesel generating sets, portable generating sets, natural gas generating sets, marine, and lighting towers.
Today, Turkish generator manufacturer Aksa continues to lead the sector with its successful products and environmentally friendly activities. Aksa also helps the national economy by exporting 70% of its production to 173 nations. As a result, it is one of the top five businesses in the worldwide industry, with 19 offices and four representatives in Asia, Europe, Africa, and the U.S. Furthermore, Aksa Power Generation is one of the world's first producers of natural gas generators. And it has an unrivaled advantage in synchronous generator projects.
Please visit Aksa Power Generation company for more information about their products. Further, if you want to know more about electrical manufacturing companies in Turkey, visit our website.