Art Carpet is one of the world's leading rug and machine-made carpet manufacturer and exporter. Its motto is quality and perfection. It serves six continents. In other words, it exports to more than 65 countries around the world. It is proud to be a global company. And what's more, it does not compromise its core beliefs that brought the company to this point.
Production and Services
Its manufacturing facilities cover an area of ​​473,000 square feet, and the facility is capable of producing 12,000,000 square feet of Area rugs, and Wall-to-Wall weaving large looms annually.
The machine-made carpet manufacturer has its own East Coast warehouse in North America, which ensures timely deliveries to our customers. The facility is fully EDI integrated. It also delivers directly to customers on behalf of suppliers.
The machine-made carpet manufacturer is aware of and complies with all carpet standards in every country it exports. Therefore, you can be sure that, in addition to getting the best quality rugs, you will fully comply with the required standards of your country. It has documented these standards with our OEKO-TEX and BSCI certificates.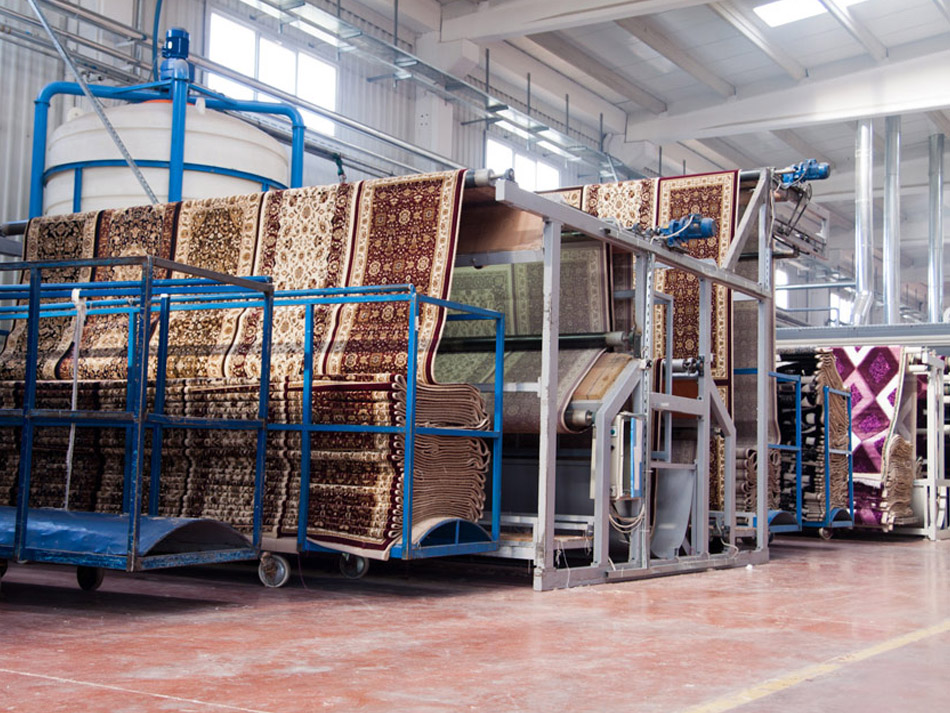 Equipment of The Machine-made Carpet Manufacturer
Van de Wiele and Schönnherr benches used in its facility can produce rugs and carpet constructions in more than one area. It allows it to offer top quality products at competitive prices. It continuously innovates and uses the latest technologies. Social Compliance rules for its employees are essential for the company, and they are strictly followed. Thanks to its team of dedicated employees, the machine-made carpet manufacturer has risen to its current position.
Quality
At Art Carpet, it guarantee the highest quality, timely delivery and excellent service for our products with the help of its worldwide sales team.
If you want to learn more about carpet manufacturer companies in Turkey, visit our website. Please do not hesitate to contact us by mail at [email protected] or to Whatsapp/call us at +90 5323615149. Further, you can visit our social media accounts to contact us.