Akış Elevator is a Turkish machinery manufacturing company. The company, serving the elevator industry, started to operate in 1978. Thanks to its knowledge and experience, it is one of the leading companies in the sector today. Akış Elevator started its production activities in 1996 with the production of gear machine motors. After 11 years of experience in the industry, the company expanded its manufacturing area with the production of frequency-controlled elevator control panels in 2007. At the same time, Akış Elevator has made technological investments and signed new projects in the ongoing process. For instance, it completed the gearless machine project developed in Konya Teknokent in 2010. In 2011, the company began mass production of Turkey's first and only long-distance and high-speed flat flexible cable, which was developed as a result of this project.
More About Turkish Machinery Manufacturing Company
Akış Elevator has become one of the leading companies of both Turkey and the sector. And, it has always attached importance to technological investments. The company, which has a production facility in Konya, has been continuing its activities in its plant established on an area of 106,000 m² in total, 40,000 m² of which is closed in Konya Organized Industrial Zone. It uses state-of-the-art machines in its automatic molding modern casting facility. Having various certificates, the company carries out production at international standards. Thanks to its machining department and rich quality control laboratories, it reflects the importance it attaches to its business to its customers.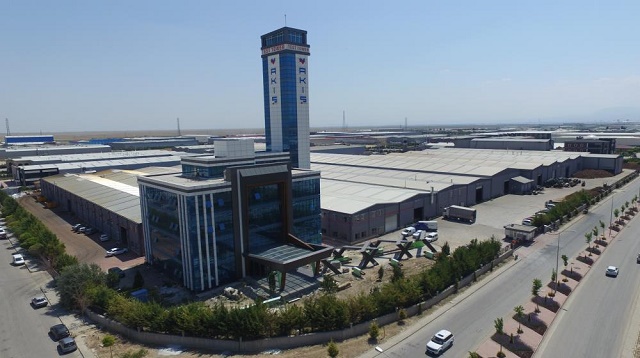 Akış Elevator puts great emphasis on efficient production in addition to its quality products. The company has various product groups as well. These product groups vary from machine to cable, pulley to guide rail, and control panel. In addition, it tests and analyzes the parts of every product it produces in its laboratories. Akış Elevator, which is the largest producer both in its region and Turkey, has succeeded in making its name known to a wide area with its exports abroad. In addition, the firm meets a large part of the country's elevator machinery motor needs. Today, the company exports to more than 40 countries on 5 continents. Akış Elevator, which is one of the important companies today thanks to its sensitivity to quality production and its comprehensive studies, is successful Turkish machinery manufacturing company.
Please visit the company website for more information about their products. Further, if you want to know more about machinery companies in Turkey, visit our website.