Turkish textile manufacturer Harput Textile was established in 1958. Starting its activities in the textile sector in the Elazığ province of Turkey, the company later decided to move in Bursa in 1980. Since then, the company continues its business in Bursa. Since textile covers a very wide area, Harput Textile focuses on home textiles. And it has implemented the integrated production concept for home textiles, consisting of yarn, weaving, dyeing, printing, embroidery, and apparel processes.
Harput Textile, which produces under various sub-brands, has brands such as Miranlı, Miranda, Miranda Sun, and Hoya Bella. With a monthly production capacity of 8 million meters, Harput Textile is one of the few manufacturers in Europe. The company plays an important role in the Turkish textile industry, and it is also an important factor among manufacturers and exporters.
More About Turkish Textile Manufacturer: Harput Textile
Harput Textile not only gives services in domestic area but also exports abroad. The company, which sells actively to many countries, exports 50% of its products mainly to Eurasian countries, Europe, the USA, the Middle East, and Asian countries. Harput Textile produces generally under the categories of yarn, fabric, and packaged products. Apart from that, in the home textile branch, it also produces products such as linen fabric, curtain fabric, ready-made curtains, ready-made shower curtains, and roller blinds under its sub-brand Miranda. The company's products are both preferred in Turkey and abroad thanks to its disciplined working team and quality products.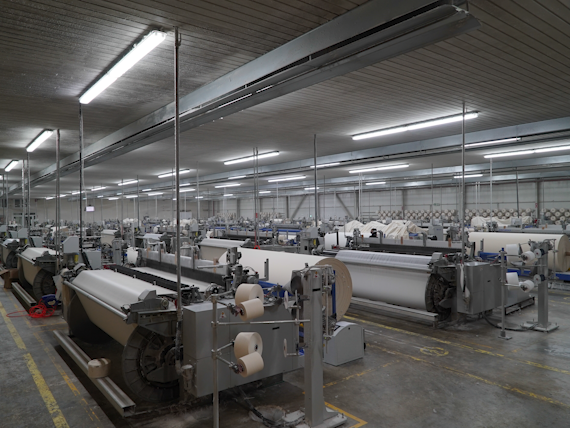 Harput Textile that contributes greatly to the country's economy by making investments and providing employment, is also one of the leading export company groups in the country. Apart from its current activities, the company also cares about R&D studies. Moreover, the company is among the few manufacturers in Europe with its machine park and operating area. Having more than 70 years of experience, Turkish textile manufacturer Harput Textile continues its activities without slowing down and always works to give maximum quality to its customers.
Please visit the company website for more information about their products. Further, if you want to know more about textile companies in Turkey, visit our website.