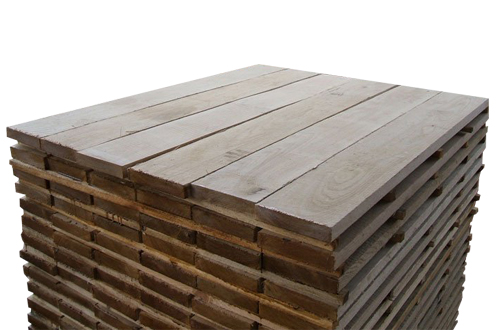 Turkish timber manufacturer Ankersan started its activities in 2015. In the same year, it first completed the construction of the production facility. It worked on a land of approximately 40.000 m2 in the Organized Industrial Zone of the town of Gerede. Later on, it started its production activities in its current business with a closed area of 5,800 m2. The company set out to generate with a rawTurkish timber manufacturer Ankersan started its activities in 2015. material processing capability of 61,500 m3 of forest property each year when it first began operations. It started its journey with the aim of processing integrated forest products. It still continues its successful activities today. Thanks to its various pieces of equipment, it can easily manufacture forest products. Furthermore, it has a wide product capacity. Thus, Ankersan also responds to its customers' requests in a short time.
Production Areas of Turkish Timber Manufacturer Ankersan
In the closed area of the company, there are various pieces of equipment. These are products such as a compact remote-controlled 4-boot logging car, hydraulic system, tandem horizontal body logging saw, vertical body logging saw. In addition to these, many other products such as double-shaft crawler multi-slitting machine, cover and wood splitter, head cutting machines, band saw sharpening machine, side equalization, steam oven, and steam boiler are also within the body of the company. On the other hand, the Turkish timber manufacturer Ankersan also processes various trees such as beech, pine, fir, chestnut, oak, and ash tree.
Vision & Mission of the Company
The company is steadily increasing in the forest products industry. Moreover, it tries to meet the expectations of its consumers. The company's major aim is to deliver services in the most effective manner possible while also being the first choice of its clients and staff. Being an exemplary leader and pioneer company in the forest products sector is Ankersan's primary vision.
If you want to know more about forest product companies in Turkey, visit our website. Please do not hesitate to contact us by mail at [email protected] or to call/WhatsApp us at +90 532 361 51 49. We can help you to get in direct contact with producers or provide you with everything that you need. Further, you can visit the BuyFromTurkey Facebook account.