Turkish vinegar producer Kemal Kükrer is one of the most rooted names in the history of vinegar in Turkey. It has a history of more than 100 years. Kemal Kükrer has become a significant brand today. The company is named after its founder. Kemal Kükrer first started his activities in 1915 with the grape vinegar he produced in two specially made oak barrels in the basement of his house in Eskişehir. The company has managed to reach today successfully. It has come from the times corresponding to the first years of the establishment of the Republic of Turkey.
Kemal Kükrer has determined quality as its first priority. Therefore, it has adopted a business approach that always acquires the appreciation of its customers. Turkish vinegar producer Kemal Kükrer is a prominent brand that has taken its place in international markets with dozens of different products. Moreover, it maintains the same purity and quality still today.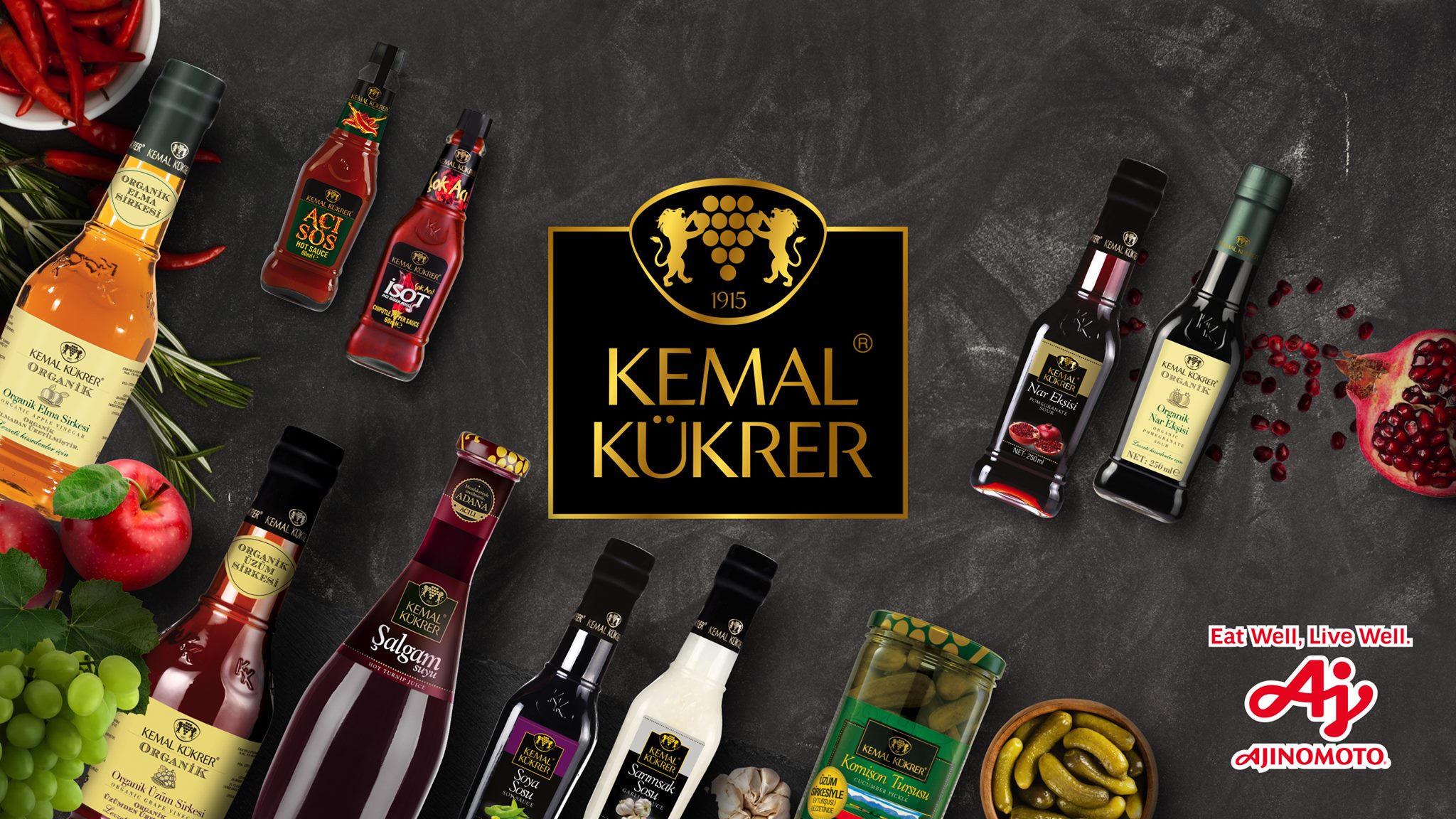 Products of Turkish Vinegar Producer Kemal Kükrer
Kemal Kükrer's innovative and dynamic structure has made it one of the most reliable brands in Turkey in the fields it operates. It also has the distinction of being the first and only brand that produces grape, apple, and other fruit kinds of vinegar with the natural and heavy corn fermentation method. The company has a wide range of vinegar products. Turkish vinegar producer Kemal Kükrer is the first brand to offer products such as pomegranate syrup, isot hot sauce, grape vinegar, and pickles, honey apple cider vinegar, and garlic sauce to the Turkish people.
Turkish vinegar producer Kemal Kükrer produces organic products, various kinds of vinegar, pomegranate sours, sauces, and pickles categories. Moreover, it is one of Turkey's well-established and assertive brands today. Nowadays, the company continues its production with three factories and a 28,000 m2 area. It has a capacity of 50,000 tons. The company emphasizes quality and R&D studies with an understanding of innovation. Consequently, the company stands out from its competitors by using the new technologies in the sector by combining them with its experience.
Please visit Kemal Kükrer company for more information about their products. Further, if you want to know more about food companies in Turkey, visit our website.