Uludağ İçecek is a still drinks manufacturer in Turkey. Erbak-Uludağ Beverage Inc. briefly Uludağ, was founded in 1930 by Mehmet Hakkı Erbak. The formula for Uludağ Gazoz was found by his son Nuri Zafer Erbak. The 3rd and 4th generations continue this order. Uludağ Beverage, which first produced only Uludağ Gazoz product, expanded its product range with products such as Uludağ Frutti, Uludağ Limonata, Uludağ Natural Mineral Water. Uludağ Gazoz started to be exported to the United States which is the beginning of making its name known by taking great steps in 1987. Nowadays, it has a manufacturing capacity that enables the production of 210,000 glass bottles, 153,000 pet bottles, and 36,000 metal cans every hour, with its facilities where they adapt to technological growth every year.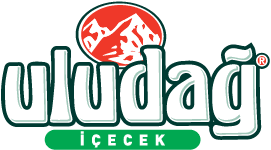 R&D departments continue their new product development activities and continue their efforts to improve Uludağ İçecek's existing products.Uludağ İçecek, under the main brand of "Uludağ", operates in domestic and foreign markets with 7 categories, 13 sub-brands, 39 different products, and 112 different packages. One of the significant figures in the beverage industry, Uludağ follows the latest developments and keeps producing new and fresh products. It is renowned for Uludağ Frutti Extra, fruit-concentrated mineral water, Uludağ Premium, lightly carbonated sparkling natural mineral water, Uludağ Gazoz, with its iconic flavor, and Uludağ Limonata, which tastes like homemade. Uludağ, who is one of the founders of the Çevko Environmental Protection Foundation, is sensitive to the fact that packaging does not pollute the environment and works together with supplier companies to collect the packages and bring them back to the economy.

Uludağ Beverage is a company with 100% Turkish capital that has the mission as an organization worthy of Turkey. Considering quality and innovation as the most important building blocks of its mission Uludağ Beverage, progressing in line to develop healthy and different products and it became an important brand not only in Turkey but also in the world.
Please visit the company website for more information about their products. Further, if you want to know more about food manufacturers in Turkey, visit our website.