Vita Bianca is a furniture manufacturer in Turkey. Founded in 2014, Vita Bianca started to import the world's best and technological machines in 2015. In the same year again, it also started its production activities with the production of panel furniture. The company also carried out its export activities in a short time and made its first export in 2015. Additionally, Vita Bianca has gained the trust of its customers with its business based on the principles of honesty and trust. Working to continuously improve the quality of its products, Vita Bianca integrates the best raw materials and the latest generation technology to achieve the best results in its products.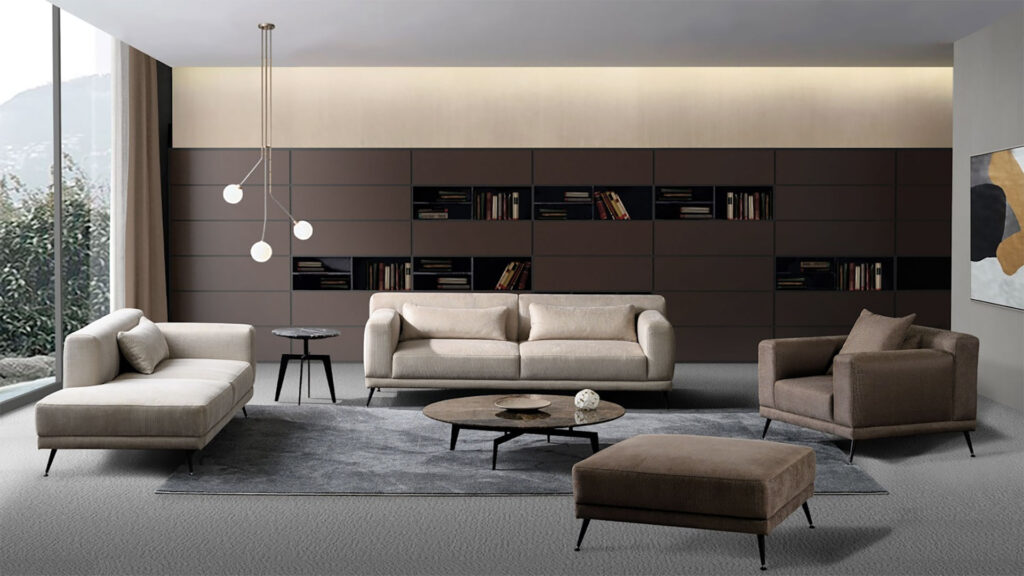 While continuing the domestic activities, Vita Bianca also has been continuing its exports. In 2017, the company achieved great success by completing its first major project abroad, the Qatar Airlines Residences project. Later, Vita Bianca wanted to show its experience in the industry in the best way in the international market. For this reason, in 2018, it participated with a stand of 761 m² to the Istanbul Imob Fair, which is one of the best furniture fairs in the world.
The company proved its success throughout the country with the fairs it attended in Turkey. And again in 2018, by participating in its first international fair, the Dubai Index Fair, it started to advertise itself in fairs abroad. In this phase, the company, which improves and shapes its products in response to customer demands, has built a seat factory of 10.000 m² and begun to manufacture in a larger area.
Product Categories of Furniture Manufacturer In Turkey: Vita Bianca
Vita Bianca increases its employment and market share every day with more than already 170 employees. The company that has product categories from sofa sets to corner sets, pouffe to single-seater, TV units to dining rooms, bedrooms to young rooms, and single products, increases and develops furniture types under these groups. On the other hand, Vita Bianca, which established two 20,000 m² warehouses in Libya in 2019, has become one of the companies that make a name in the furniture market with its stores in various locations. Nowadays, with its ongoing activities in the field, Vita Bianca successfully represents Turkey and it is one of the accomplished Turkish furniture manufacturers.
Please visit the company website for more information about their products. Further, if you want to know more about furniture companies in Turkey, visit our website.