Samsun Machine Industry is a water valves manufacturer. With its 50 years of experience, it designs irrigation, drinking water, wastewater, and infrastructure equipment. It also provides services in the production, installation, and commissioning of these projects. It is one of the leading industrial establishments in Turkey with the services it offers.
The firm started to manufacture centrifugal pumps in 1967. Today, its production continues within a very comprehensive program with butterfly valves, metal and elastomer seated gate valves, tilting, swing, and pipe fittings. The ductile cast pipe factory, which started its operations at the end of 2002, is the first factory in Turkey in this regard.
Production Hall
Samsun Makina has 200.000 m2 open and 100,000 m2 closed area established in Samsun Organized Industrial Zone. It has one of the few foundries in our country. In manual, automatic, and resin molding lines, parts from 1 kg to 25 tons can be molded and processed in modern benches.
Samsun Machine also put its modern, new Ductile Pipe Factory facility into operation in Adana in 2016. So, the Adana facility is equipped with the latest technology from leading companies to ensure the best quality ductile pipes are produced efficiently and reliably.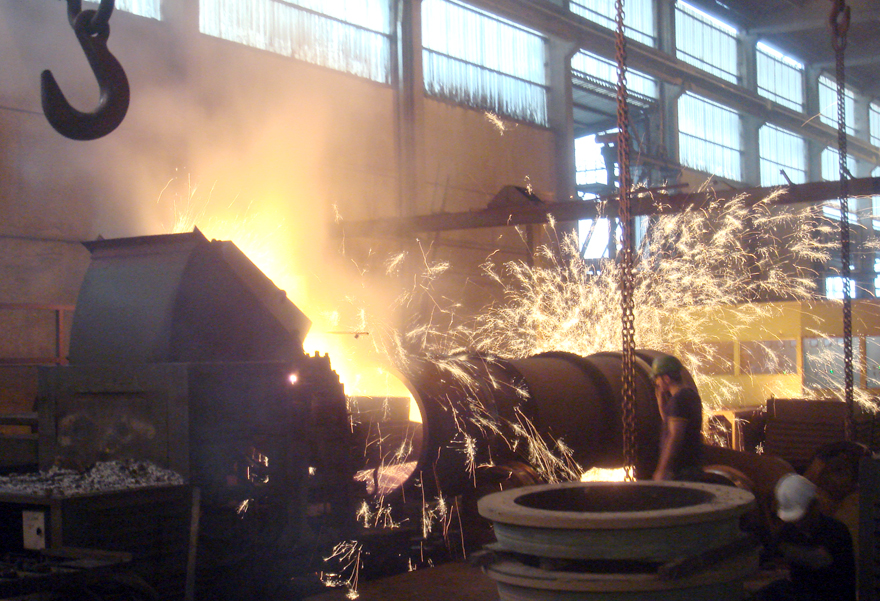 Quality of the Water Valves Manufacturer
The ISO 9001:2008 quality management system regularly performs the necessary quality controls at all stages, from raw material input to product output. So, it subjects 100% of the products produced to hydrostatic tests. Samsun Machine also has the most significant test stand in Turkey. It has a pump test stand where pumps up to 8.000 kW can test.
Samsun Machine aims to become a world brand with its experience and broad production program. It exports to more than 30 countries. Thus, it prides itself on providing the highest quality service to its customers.
If you want to learn more about industrial productions in Turkey, visit our website. Please do not hesitate to contact us by mail at [email protected] or to Whatsapp/call us at +90 5323615149. Further, you can visit our social media accounts to contact us.