Wee Baby is a Turkish baby products manufacturer. Founded under the Burda Bebek name, Wee Baby has been continuing its activities in the infant industry since 1986. And it has deep knowledge in the sector thanks to its experience of more than 30 years. The company first entered the sector with a variety of baby teether and baby glass with the Bebsi brand.
Wee Baby, which has expanded its product range over time, is the priority choice of many mothers today with its quality products. Burda baby, which meets the needs of babies and mothers with its products produced locally in Turkey, has adopted the principle of including innovations brought by World Health Standards and developing technology in the production and service process. Wee Baby, which is one of the leaders in the market today, managed to get the first TSE certificate in Turkey and become the first domestic company to receive the first production permit in its sector from the Ministry of Agriculture and Rural Affairs.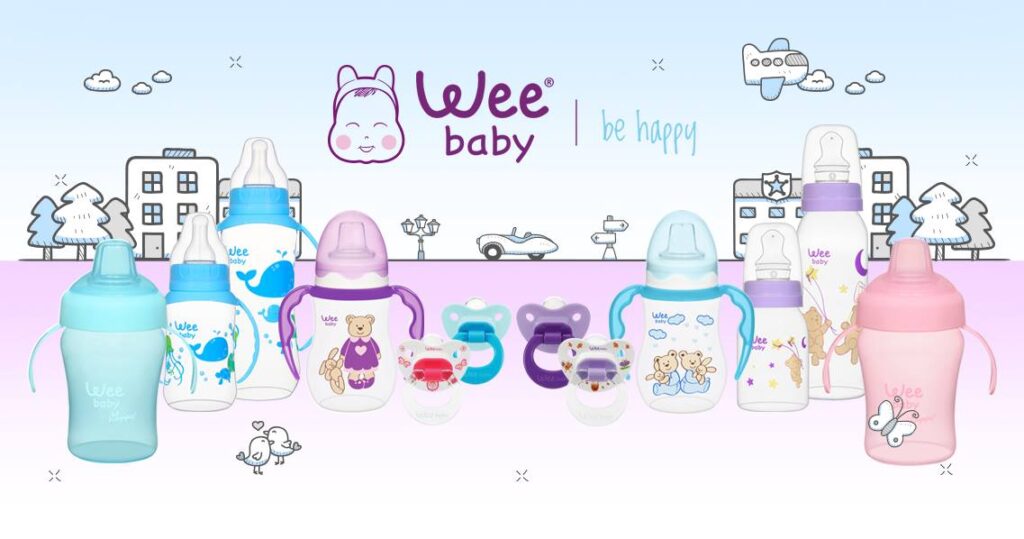 Manufacturing with FDA-approved raw materials, Wee Baby continuously expands its product range with production activities in accordance with European standards. Demonstrating its reliability with certificates such as BRC, HCP, Sedex, ISO 9001 Quality Management System, and others, the company is one of the number one preferences of mothers and children with its products. It has product categories such as special for others, soothers and teethers, feeding, care, accessories, gift sets, special pattern series, and product helper.
Principles of Wee Baby
Wee Baby proceeds with the principle of providing all kinds of products according to mother's and newborn babies' needs. It continuously renews and enhances itself by adopting global trends and taking into account criteria such as evolving health standards, increasing quality values, and customer awareness in the sector. Besides, Wee Baby, which produces in international quality standards, also realizes exportation to more than 30 countries, primarily Europe and America. As a consequence, Wee Baby is an accomplished Turkish baby products manufacturer nowadays.
Please visit the company website for more information about their products. Further, if you want to know more about baby product manufacturing companies in Turkey, visit our website.