Yılbor Boru is a pipe & plastics producing company. Although the company was founded in 2008, the founding family Yıldırım is a family with more than half a century of experience in business operations. It has more than ten years of knowledge of the services offered in various sectors. So, Yılbor is one of the prominent names in its field today. If we give an example to the sectors it serves, it is possible to say many fields such as textile, multi-storey merchandising, infrastructure, superstructure, construction, energy, raw materials. Yılbor has made its name widely known with its activities in the plastic sector. Apart from that, it has also a large production facility. The company, which produces in a total area of 65,000 m2, has an annual production capacity of 60,000 tons.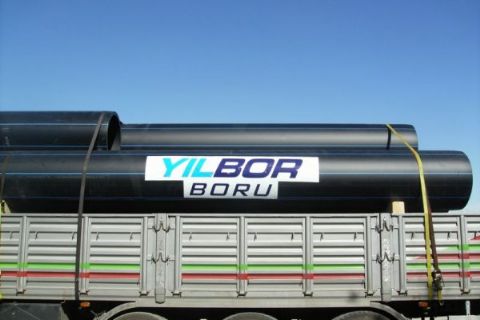 More About Pipe & Plastics Producing Company: Yılbor
Having PE100-pressurized PVC drinking water, PPRC – PVC wastewater pipes and fittings, agricultural-drip irrigation systems, Yılbor is a company that increases its success day by day and follows sustainable policies. For instance, the company produces its energy with renewable energy in its factory, as a first in this field. Adopting an environmentally sensitive perspective, Yılbor is aware of its responsibilities and attaches great importance to safety and quality. Moreover, it realizes domestic sales in many cities with the various product categories it produces. Yılbor, which uses original raw materials in its products, produces under the categories of superstructure products, infrastructure, and agricultural irrigation products. The company knows its responsibilities towards the environment and stands out with the value it attaches to people. Further, it is expanding its field of production with each passing day. Consequently, Yılbor Boru is an accomplished and experienced pipe & plastics producing company in Turkey today.
Please visit the company website for more information about their products. Further, if you want to know more about plastics producing companies in Turkey, visit our website.