Turkey decided on March 4th to subject the export of disinfectants and protective masks to prior authorisation in the face of the COVID-19 pandemic.
Does Turkey have the productive capacity to meet these demands?
The production capacity of 1 million masks per day
The internal market as a priority
Despite this, Turkey is helping other countries
Turkey also helps European countries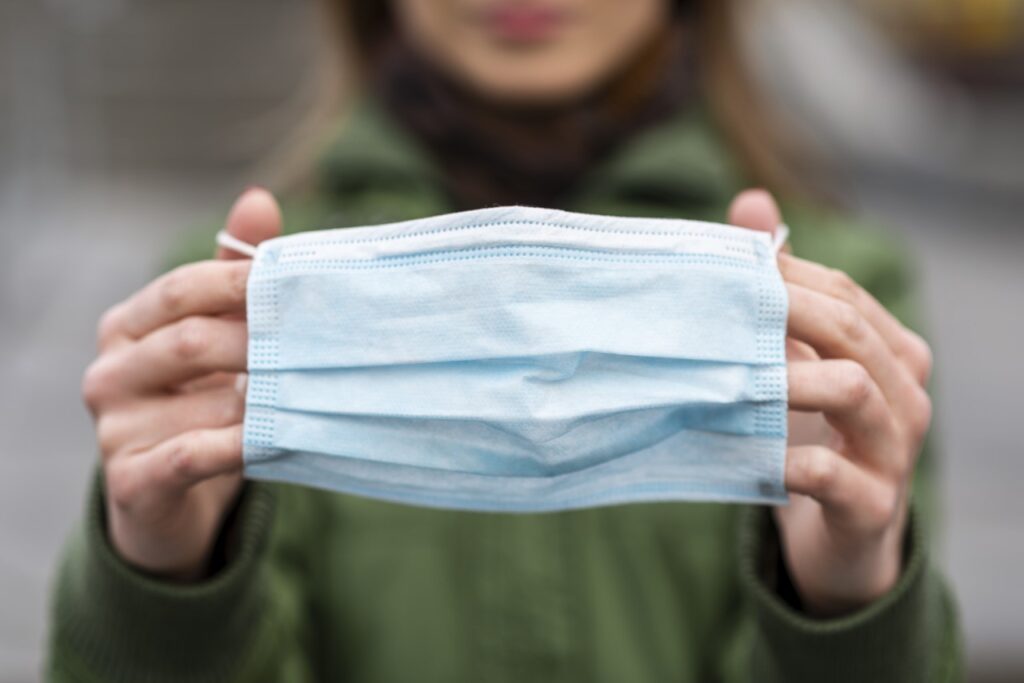 Since the spread of the virus, the supply of protective masks and disinfectant gel has become a significant issue for nations. Missing medical supplies for which Turkey is known as one of the most important producers. One of the market leaders that many countries are now turning to for emergency stock replenishment.
But does Turkey have the productive capacity to meet these demands?
Before the arrival of the virus, Turkey produced between 150 and 200 million masks per year. According to official figures, the Chinese make 90% of the world's masks. This figure is explained by the fact that the Chinese population is the largest user of masks, about 200 million per day.
Since January, this figure has doubled as a result of the spread of the Coronavirus (COVID-19). Such an increase that the Chinese factories were no longer able to cope with the demand. Moreover, with the drastic containment measures decided by the government, it had become impossible to obtain these medical products.
China then turned to Turkey to replenish its stock of protective masks. This is why, at the beginning of January, companies in Turkey, a country which had not registered any cases of Coronavirus on its soil, started to mass-produce masks for the Chinese market.
In a Turkish Euronews article published on January 31st, a mask producer explained that they had started producing 24 hours a day and that they were going to send 250,000 masks to China.
Several companies in the same case have thus tried to meet China's demand. But in the meantime, on March 11th, Turkey registered its first case of a person infected with COVID-19. As a result, demand in the domestic market immediately exploded. In response, President Erdogan asked the Minister of Industry, Mustafa Varank, to provide an inventory of the country's reserves and production capacity.
The production capacity of 1 million masks per day
In a tweet published on March 14th, Minister Varank explained that Turkey has a production capacity of 1 million masks per day and that it could also export.
Moreover, at the same time Europe, and more particularly Italy and France, has been confronted with an exponential increase in the number of cases infected by the Coronavirus. As a result, some companies have increased their prices for exports abroad.
Like France, which had taken measures to halt the increase in prices, Turkey decided on March 4th to subject the export of disinfectant products and protective masks to prior authorisation.
The internal market as a priority
Since March 11th, in Turkey, 670 cases of Coronavirus have been recorded, and 9 people have died from the disease. Besides, the country has 83 million inhabitants. As a result, the production of 1 million masks per day remains insufficient. A shortage with repercussions since fragile people, such as those with cancer, find it challenging to obtain masks in this context.
It is legitimate for all countries to give priority to providing their own citizens. In fact, France, one of the primary sources of the virus in Europe, requisitioned all stocks and the production of protective masks by decree in early March. Likewise, in Turkey, if the situation worsens, it would be incomprehensible that the masks are sold abroad even if there is a shortage of them on the domestic market.
This is why, even though some French media are offended by the blocking of masks on Turkish territory, accusing Turkey of depriving countries affected by the new Coronavirus of medical equipment, voices are being raised to explain that the country, like many others, is requisitioning them to face an epidemic from which no territory is spared.
Despite this, Turkey is helping other countries
In this context of the international health crisis, it should be noted that despite everything Turkey helps the 4 million refugees who live on its territory. Besides, more than a million new Syrian refugees are living near the Turkish border. These are areas where many Turkish NGOs are working on the front line, helping people affected by the ongoing war in Syria.
Turkey also helps European countries
Even in this context, Turkey is showing solidarity. Thus, the Bulgarian Defence Minister, Krasimir Karakaçanov, criticised the attitude of the European Union and thanked Turkey for its help. Indeed, in a statement to the international press, the minister said that Turkey had delivered 50 thousand masks, 100 thousand protective suits and protective glasses to Bulgaria.
Already in February, Turkey had sent 300 tons of medical equipment to China to help it in its fight against the virus. Furthermore, on March 17th, Turkey also helped Iran by sending medical equipment, including coronavirus test kits.
Finally, on March 20th, Bosnia and Herzegovina officially requested medical assistance from Turkey.
Bakir Izetbegovic, Vice-Chairman of the Party for Democratic Action and former member of the Collegial Presidency of Bosnia and Herzegovina, had met with President Erdogan to formulate this request.
In addition to this, a manager of an export company, who wishes to remain anonymous, told Anadolu's correspondent that his company had received dozens of requests from 30 different countries for medical products, but had been unable to obtain the necessary authorisations to respond to these requests. These refusals indicate Turkey's willingness to give priority to meeting the demands of its population and caregivers, as the country prepares for an increase in cases in the coming days.
If you wish to buy protective masks and medical equipment from Turkey, please do not hesitate to contact us by mail at [email protected] or to call us at +90 532 361 5149. We can help you to get in direct contact with producers or provide you with everything that you need.